In Mario Kart Tour, you have the opportunity to win two types of virtual currency, coins and rubies. One is used in the game shop to collect the day's selections and the other to activate the pipe that randomly generates a new character, a kart or new gliders. What is interesting with the selection in the shop is that you can target certain items more easily. But if you want to be able to retrieve things from the game shop, you're going to need to win a lot of coins… That's where Mario Kart Tour's « gold rush » mode comes in. This is a special mode where you take control of Gold Mario on a circuit where there are only coins. The goal is to fill your piggy bank as much as possible before the end of the track.
How to play Coins Rush mode in Mario Kart Tour ?
The game does not show you clearly how you can access this mode. However, simply click on your coin total at the top of the screen and the game will offer you to play in a gold rush. To access it, you will have to spend rubies or a coins rush ticket. The more rubies you spend, the more your coin multiplier will increase, allowing you to double or triple your final winnings and even more if you have 25 rubies to spend in this mode.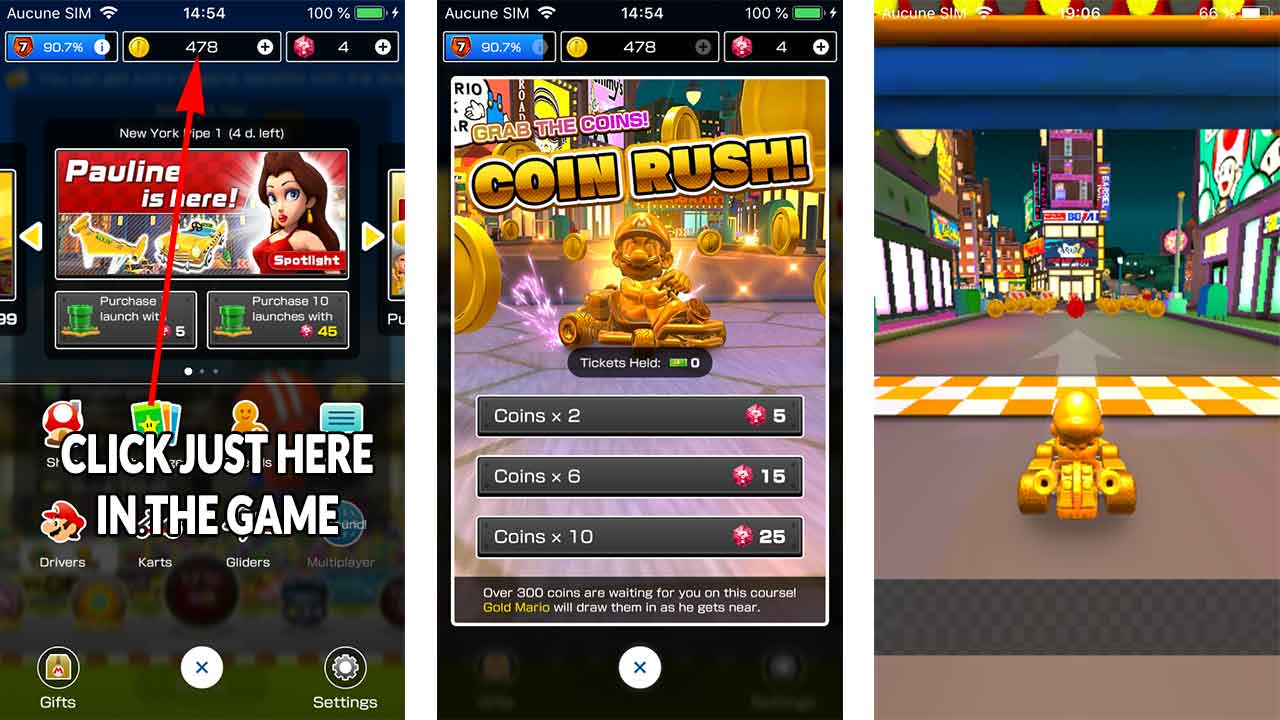 The Mario Kart Tour Coins Rush is a great way to quickly and easily make lots of coins. The Gold Mario character and its kart that you control in this mode attract coins, so you don't need to be precisely on a coin to pick it up. There are a total of 300 coins to be collected on the gold rush circuit. By using 5 rubies, you will double your coins at the end, spending 15 rubies will allow you to have a coin multiplier of 6 and 25 rubies will give you a multiplier of 10!