You will probably have noticed it while travelling through the vast lands of the Ni No Kuni 2 world map, there are many blue treasure chest that are locked by a spell. If you are looking for how to open these blue chests in Ni No Kuni 2 you are in the right place, you will find out on this page how to open them and when you can start opening them.
How to unlock the blue chests in Ni No Kuni 2 Revenant Kingdom :
First of all, know that you will have to start building Evan's new kingdom to be able to pick the locks on the blue chests. This means that you must have advanced enough in the main adventure for you have access to the kingdom building mode.
If you fulfill this condition, then you must build in the Kingdom of Evermore the Spellworks. It can be created from level 1 of the kingdom. However, to get the Spring Lock spell that will allow you to open all the blue chests, you will have to upgrade the level of the Spellworks building up to level 3. You will then see the  » Specific Spell Dev : Spring Lock «  in the building research list function.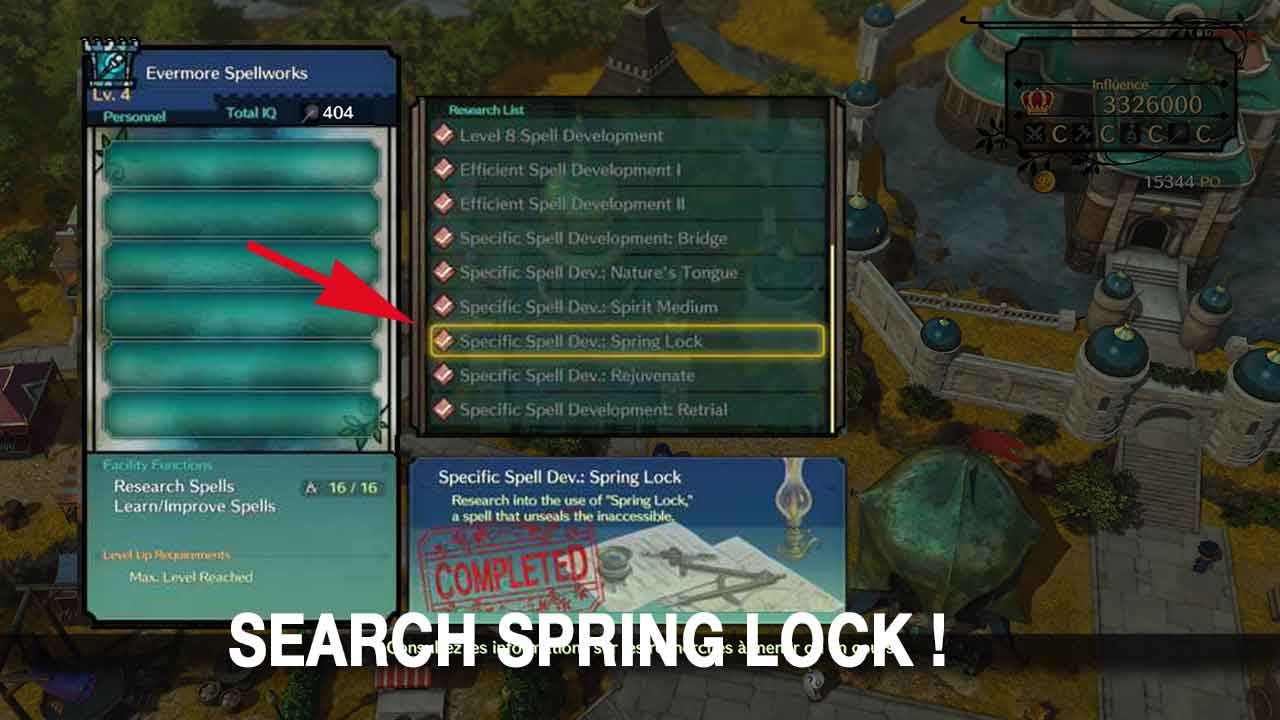 You will need an IQ of 235 for your Spellworks as well as 10000 gold pieces (PO) to begin the development of the Spring Lock spell. You can then open any locked bleu chests in the world of Ni No Kuni 2 Revenant Kingdom.