With Death Stranding, Hideo Kojima has teamed up with great film personalities to offer his game a top-class cast. If you are wondering who does what, we have compiled a list of the actors/directors who will appear in Death Stranding and who have also given their voice.
We have provided you with a brief description of who they are in real life and the role they play in Death Stranding. This 5-star cast will be illustrated with magnificent « cinema type » posters published by the « Kojima Productions » studio that you will discover as you read on.
Norman Reedus is Sam Porter:
Norman Reedus is no longer introduced, he is an important character in the series The Walking Dead. In Death Stranding, he plays « Sam Porter » the main protagonist that the players control. He works as a delivery man for the Bridges organization.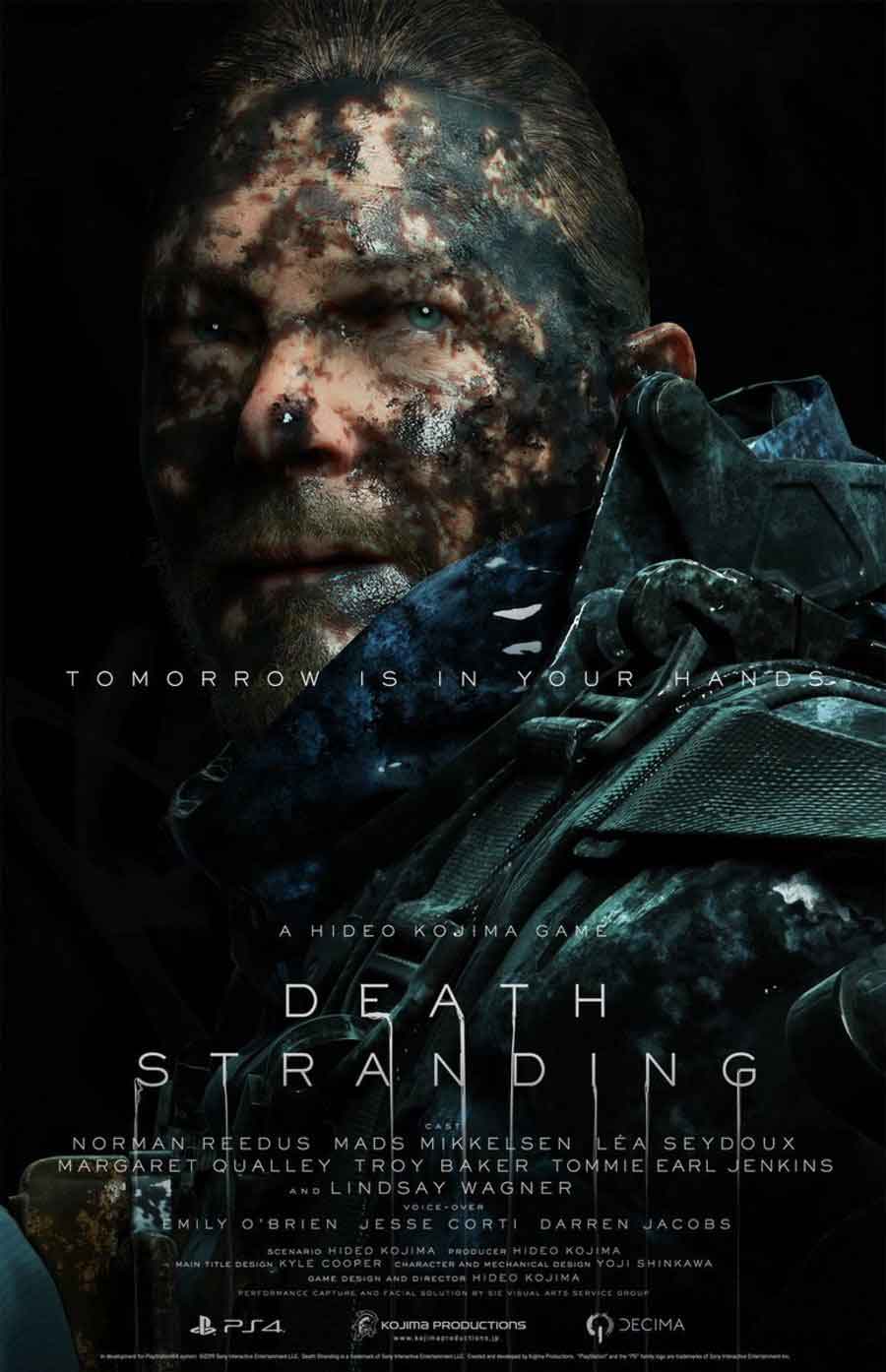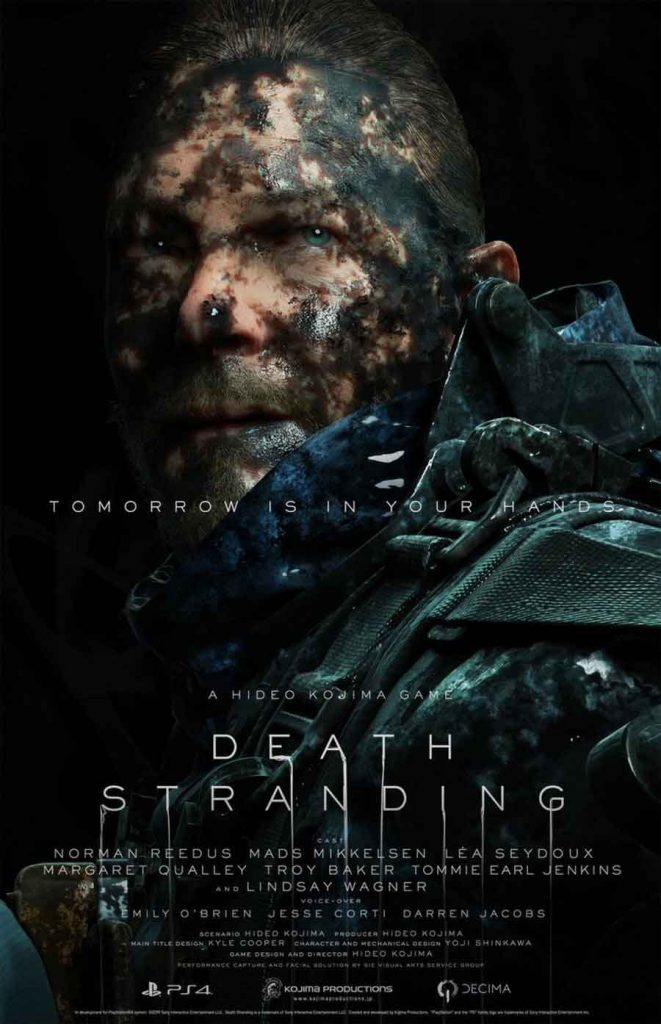 Guillermo Del Toro is Deadman:
Kojima is not the type to make in half measure, the proof with the presence of the director Guillermo Del Toro who will be a Death Stranding character… He plays Deadman.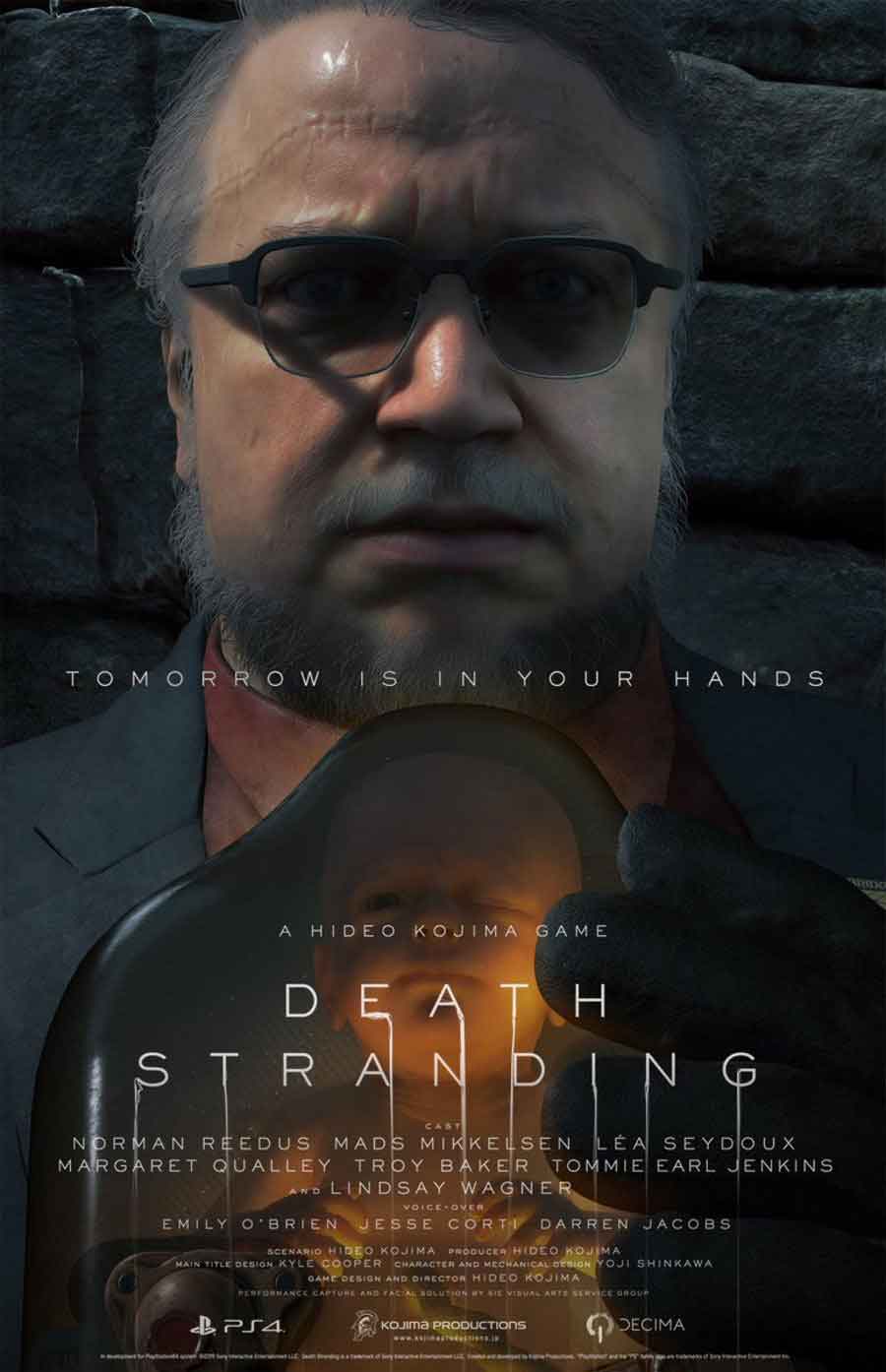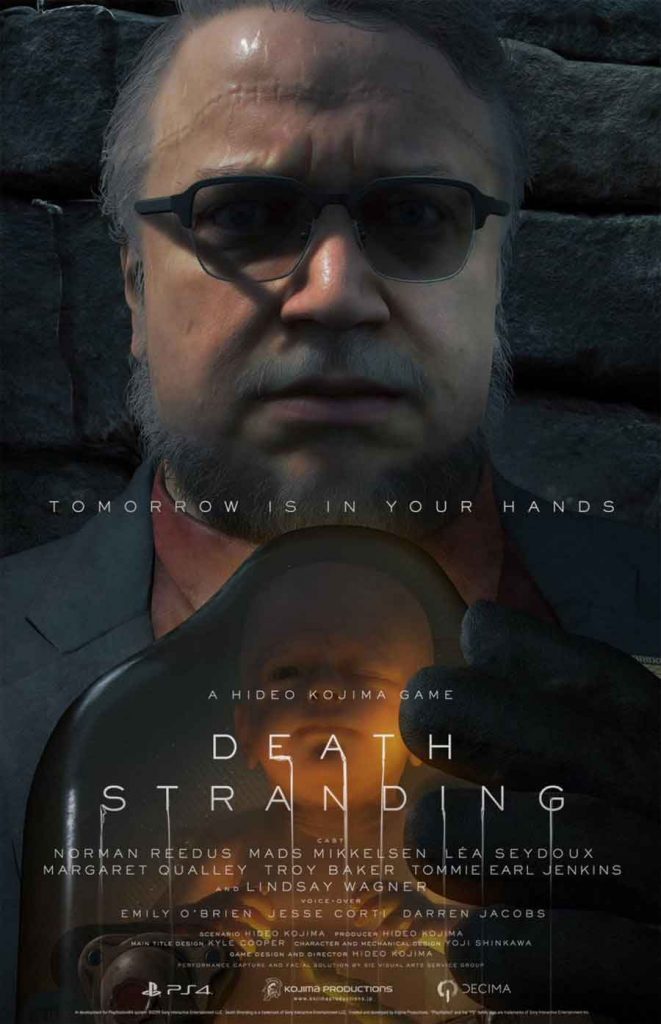 Troy Baker is Higgs:
You must know it because it is the voice of many characters in video games. He played the voice of Yuri Lowell in Tales of Vesperia and Snow in Final Fantasy XIII. For the first time, he no longer contentedly lent his voice to the audience, as he played the Higgs character in Death Stranding. He is known in the game as « the man in the golden mask » and is one of the antagonists « Homo Demens ».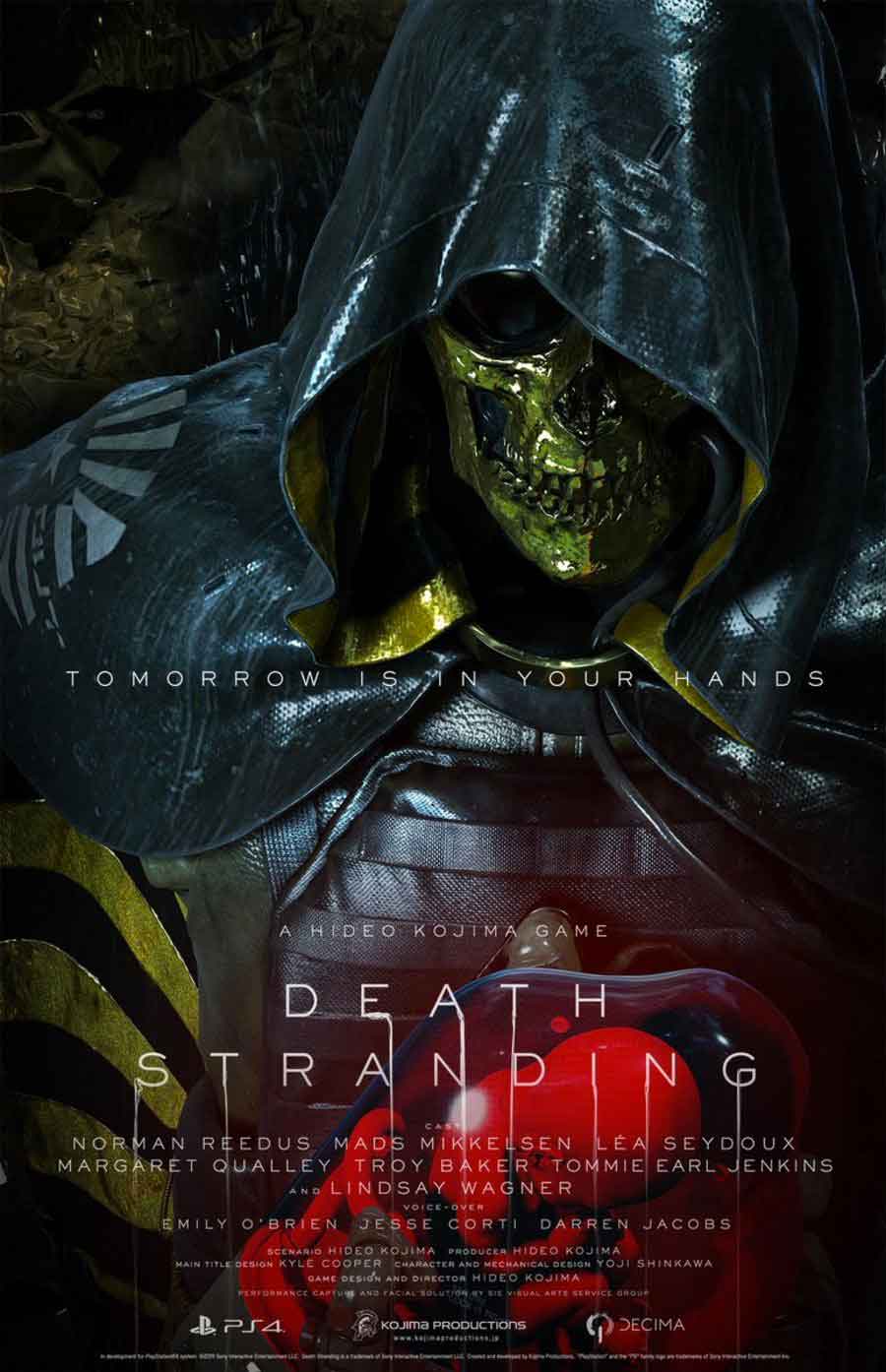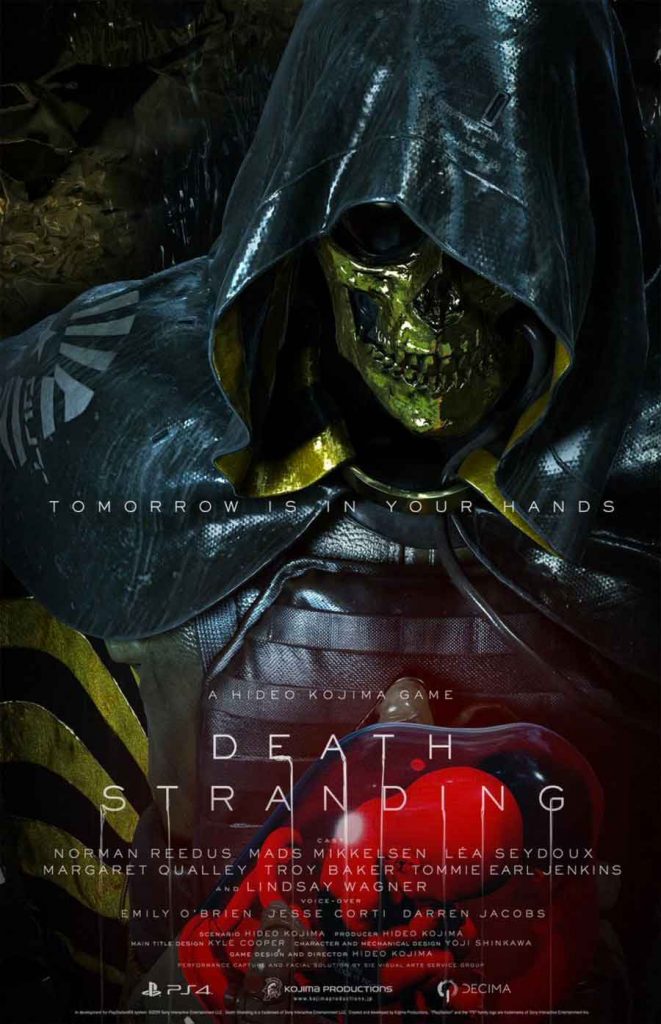 Mads Mikkelsen is Cliff:
Great actor who has played roles in many movies and who was the villain in James Bond's movie, Casino Royale. He will remain in the « bad guy » register with Death Stranding since he plays the enigmatic Cliff.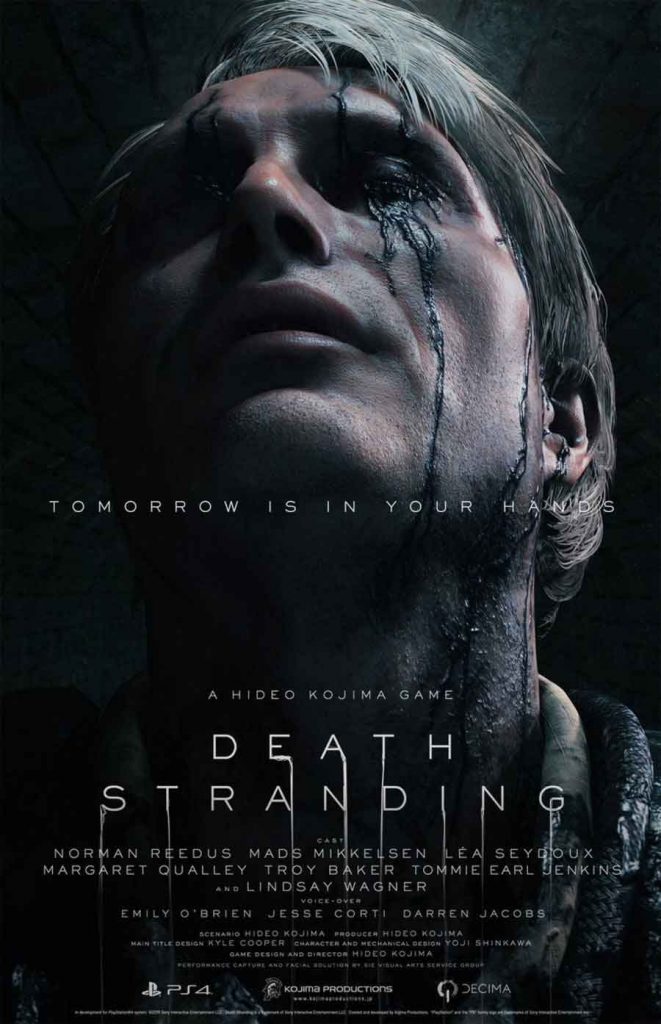 Nicolas Winding Refn is Heartman:
Known as a director, screenwriter and producer, Nicolas Winding Refn will play the character of Heartman in Death Stranding. He is affiliated with the Bridges organization.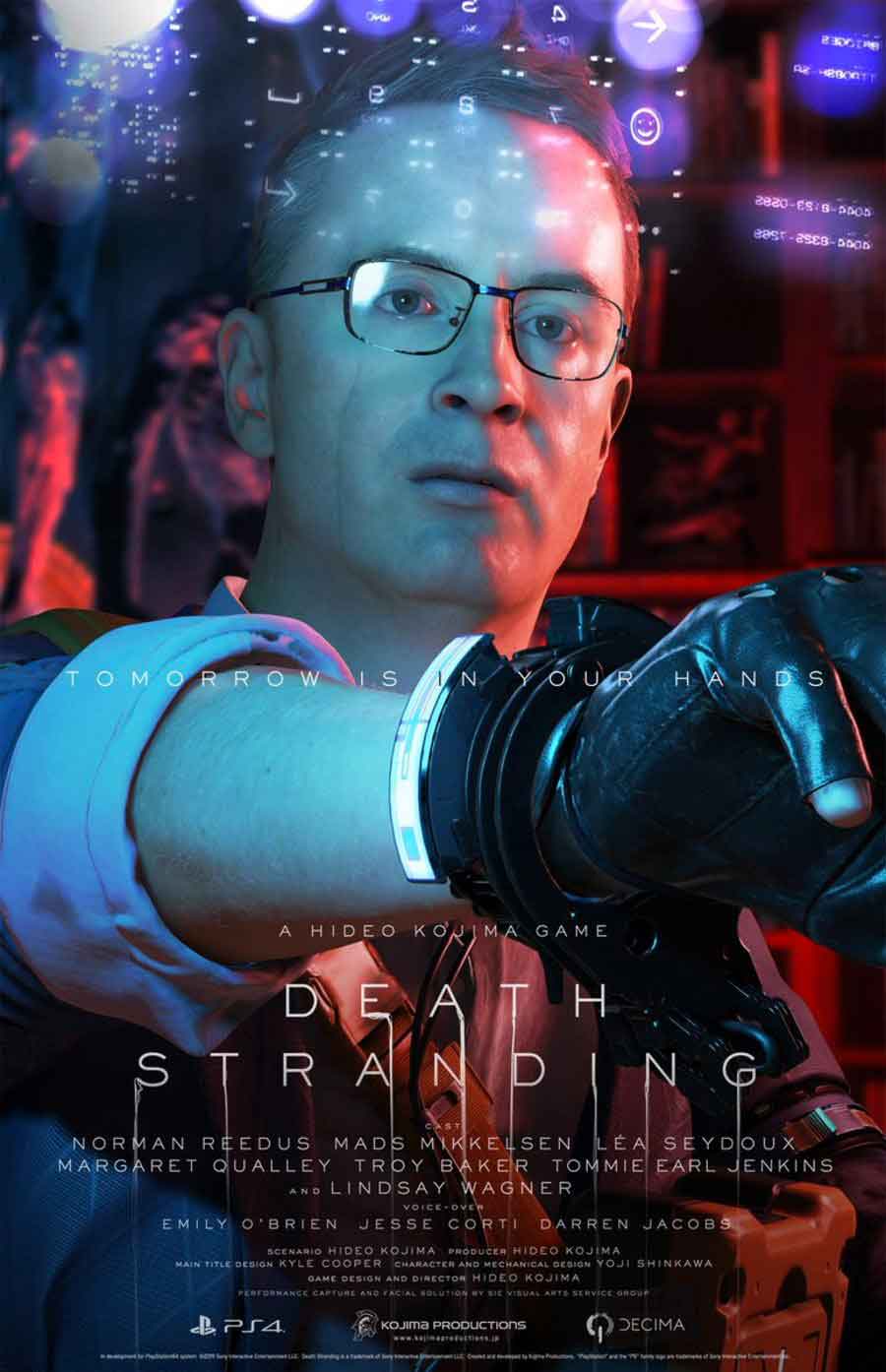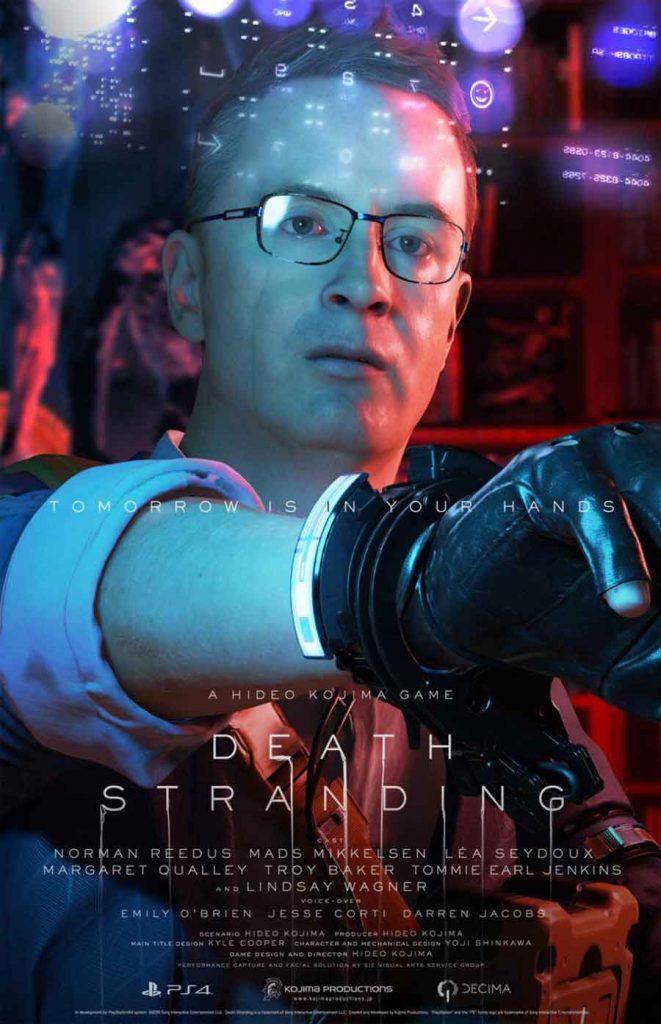 Tommie Earl Jenkins is Die-Hardman:
Actor known for several roles and especially for his vocal performances on games like Guild Wars 2 or Pillar of Eternity. In Death Stranding he plays Die-Hardman. Mysterious man who is at the head of the Bridges organization.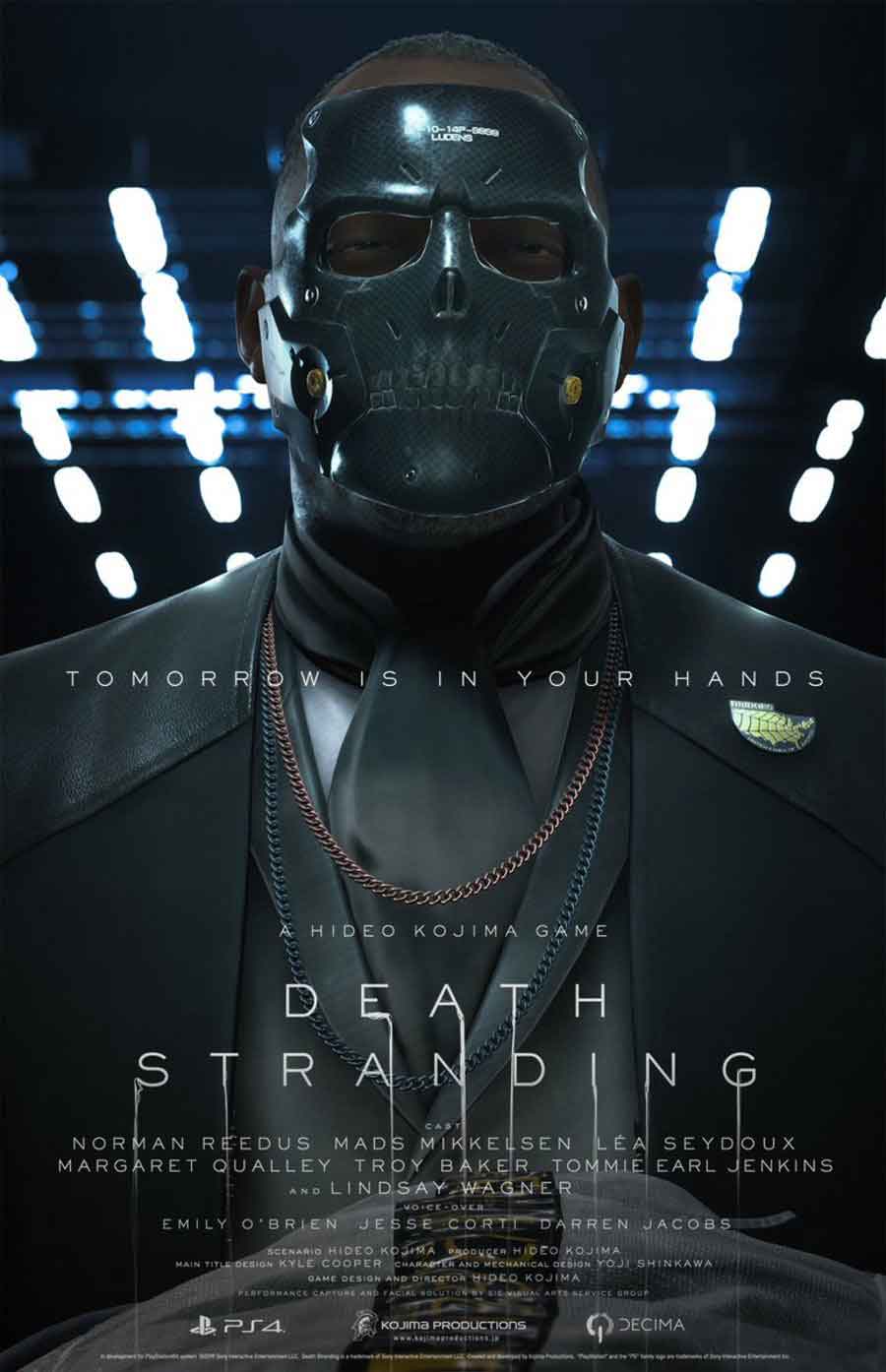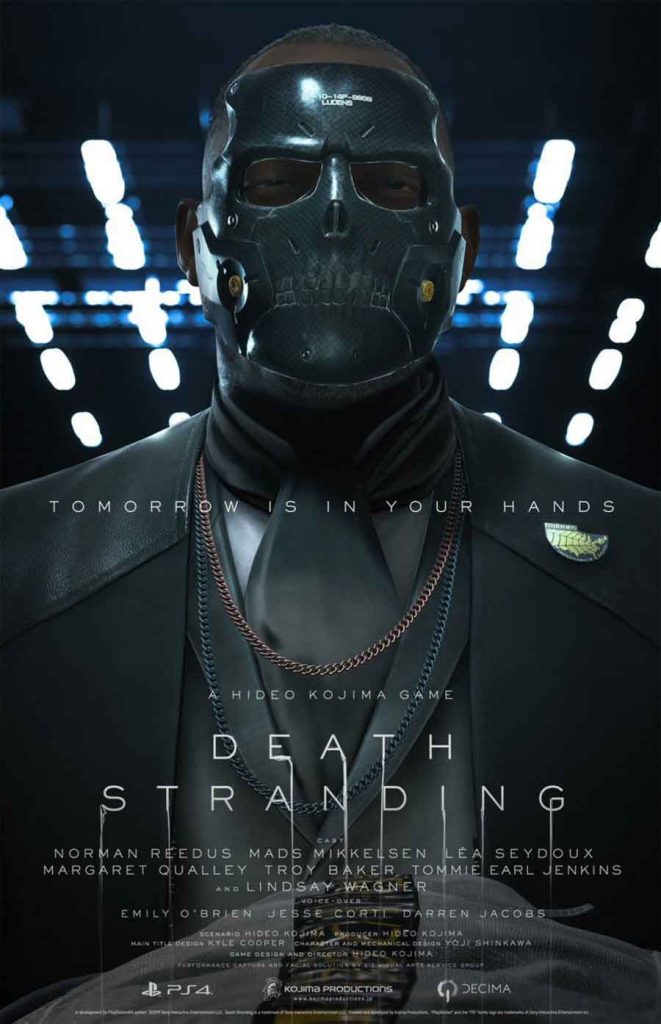 Lea Seydoux is Fragile:
French actress who has played many roles in cinema. She plays the young woman « Fragile » in Death Stranding, she will advise Sam many times during his journey. She has a calm personality and seems to have a great intelligence.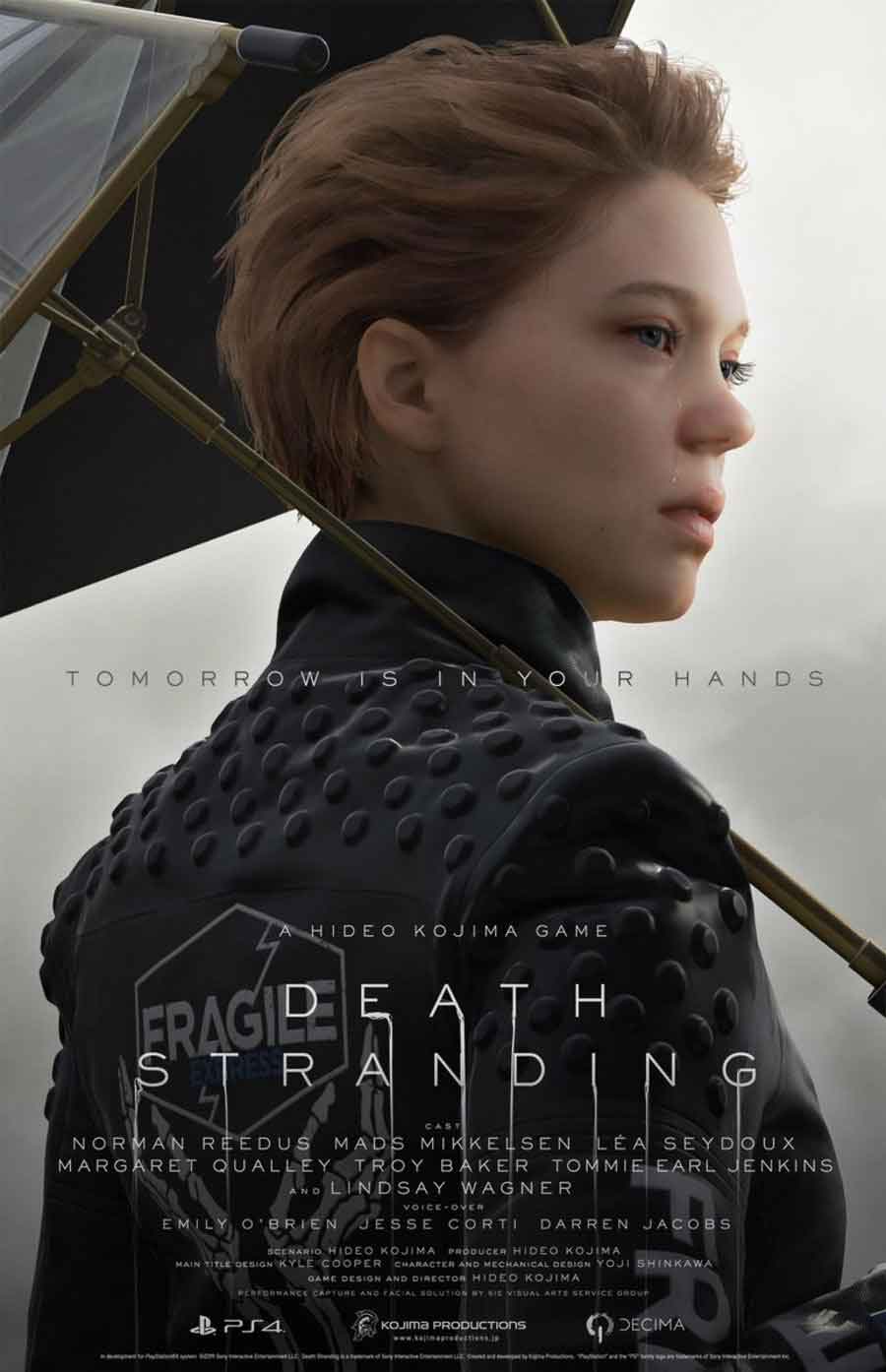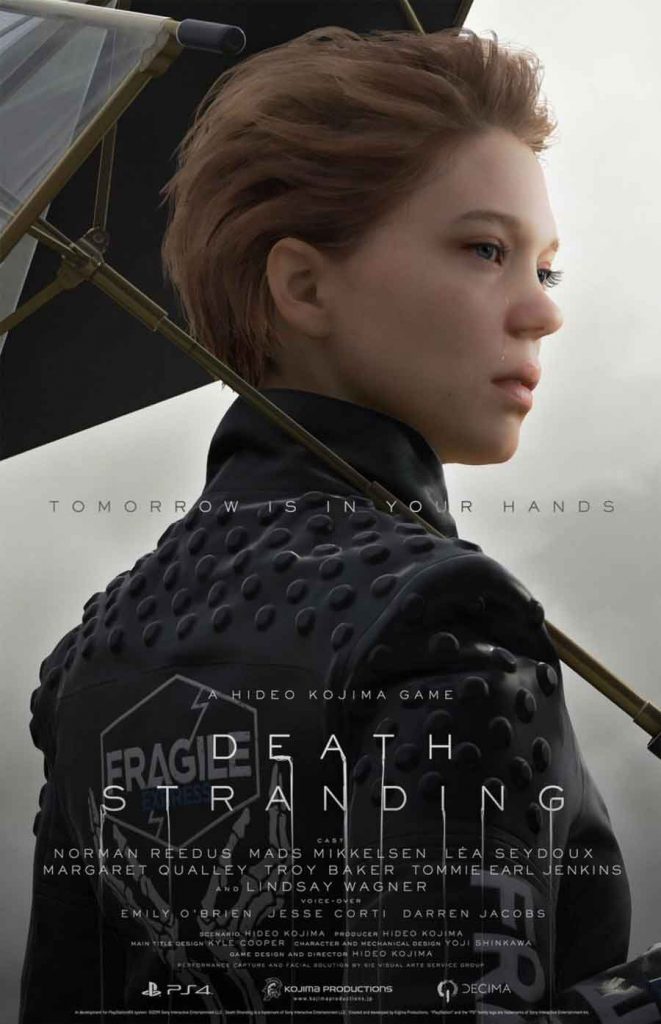 Margaret Qualley is Mama:
Model and actress who has appeared in several movies and especially in the adaptation of Death Note. In Death Stranding we will discover her in the role of Mama, who like Heartman seems to be affiliated with the Bridges organization.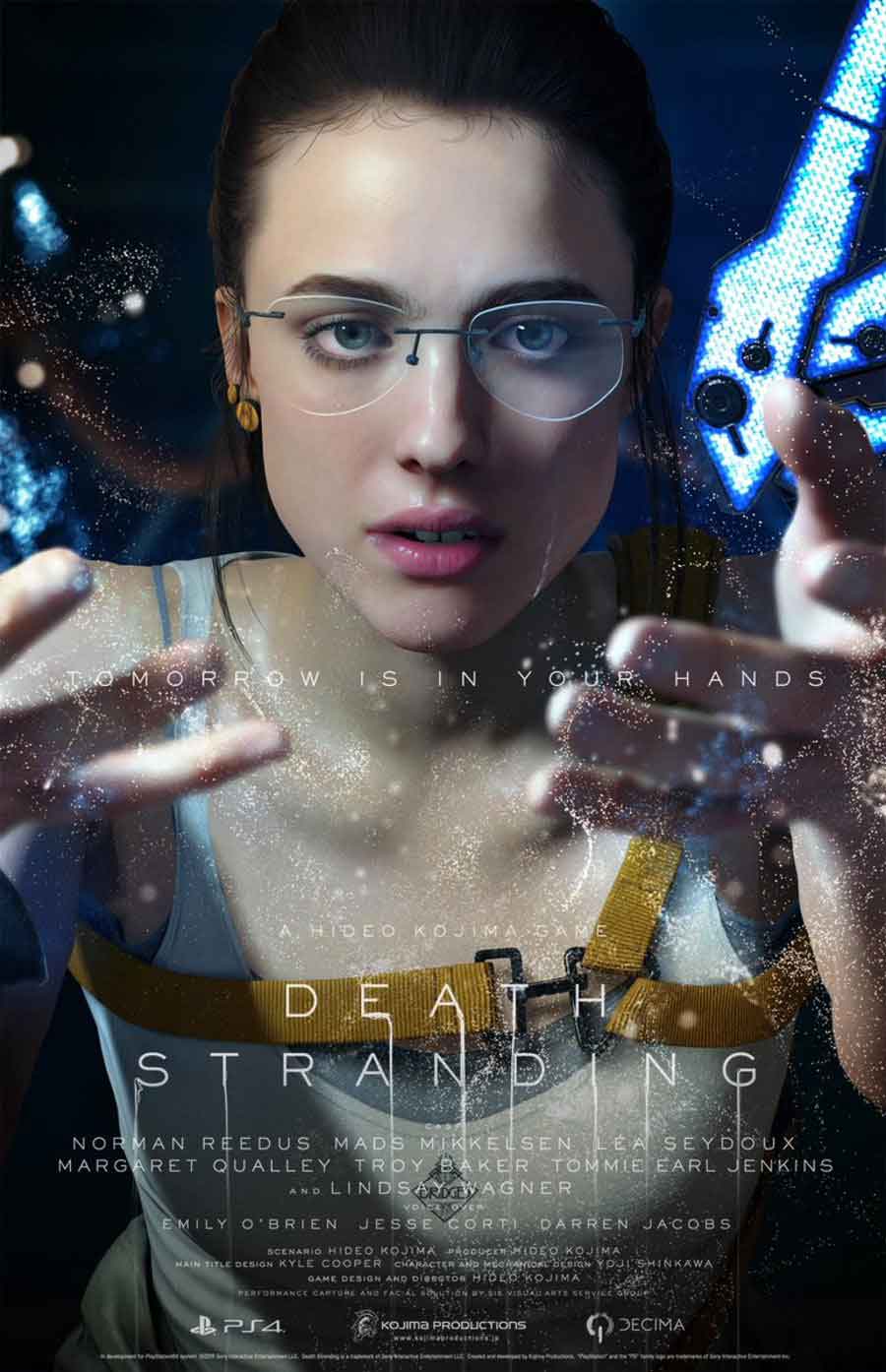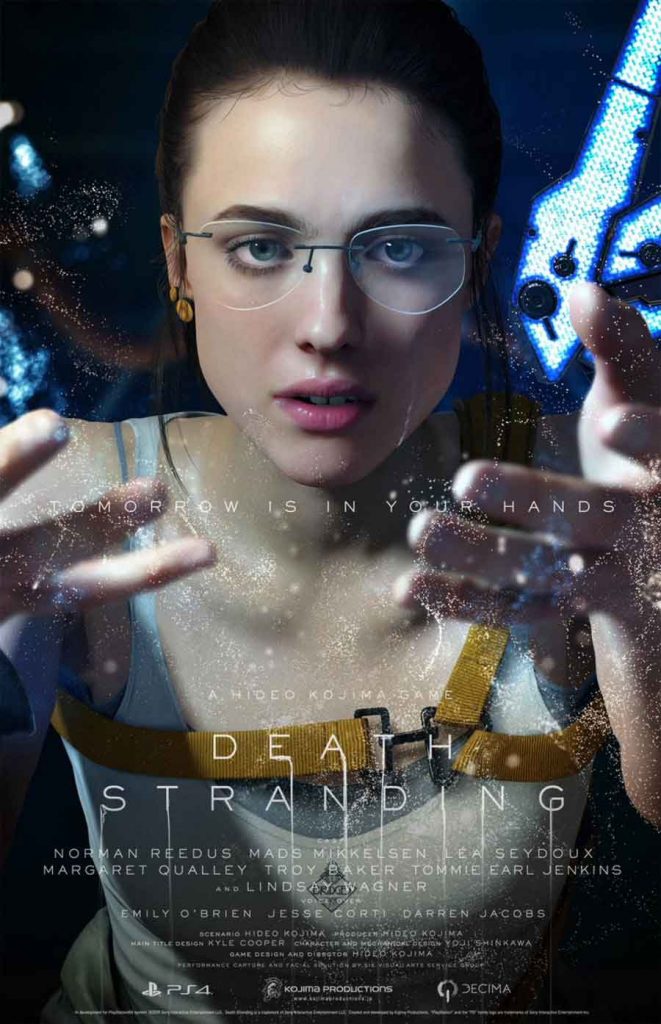 Lindsay Wagner is Amelie:
A woman known for her many appearances in movies and more particularly in television series. She plays the character of Amelie in Death Stranding, she obviously shares a family relationship with the main character, Sam Porter, except that he doesn't remember her.