A communication error has occurred, error code CR901001. This is the message you will get if you try to connect to the Dragon Ball Legends application. Whether you are on Android mobiles or iOS devices, you will not escape this error. No, it's not your internet connection that's at issue.
The error comes from the game itself and there is nothing you can do but wait. It is the servers that seem to have a problem (certainly because of high traffic). Bandai Namco's teams are apparently aware of the situation and are working to solve the problem. 
An official message has indeed been posted or they indicate that they are looking for where the connection problems to Dragon Ball Legends servers come from. Things should get back to normal quickly… If you are affected by the error code CR901001 it is not your internet connection that is bugging, be patient!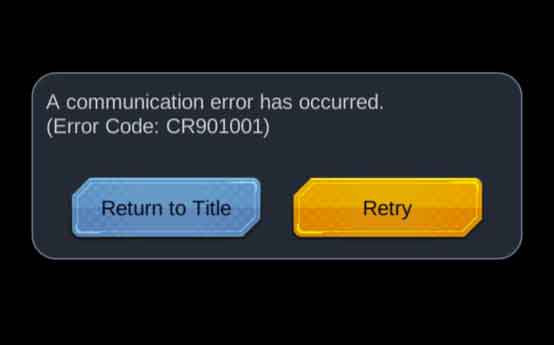 ---
Note – Sometimes CR901001 error appears in the application and also means that Bandai Namco teams have taken the servers offline to perform maintenance, but usually they notify beforehand or leave a message to players to report the maintenance.
---