You may not know it, but on the « Nine » or « IX » Map of Call of Duty Black Ops 4, you can have an upgraded weapon right from the start without even using the pack-a-punch machine. This is the strife pistol that turns into a Z-Harmony if you succeed in a series of mini challenges.
If you don't know this trick from the MAP Nine (IX) of Call of Duty Black Ops 4, you will find below all the details you need to know about it.
How to get the strife gun enhanced with challenge banners :
When you start a match in the Coliseum of the Black Ops 4 map « IX », look around you. You will see 4 banners attached by a rope placed all around the arena. Did you know that you can cut these ropes with your knife ? Choose a banner, approach and cut the rope with your knife so that the « challenge banner » unfolds.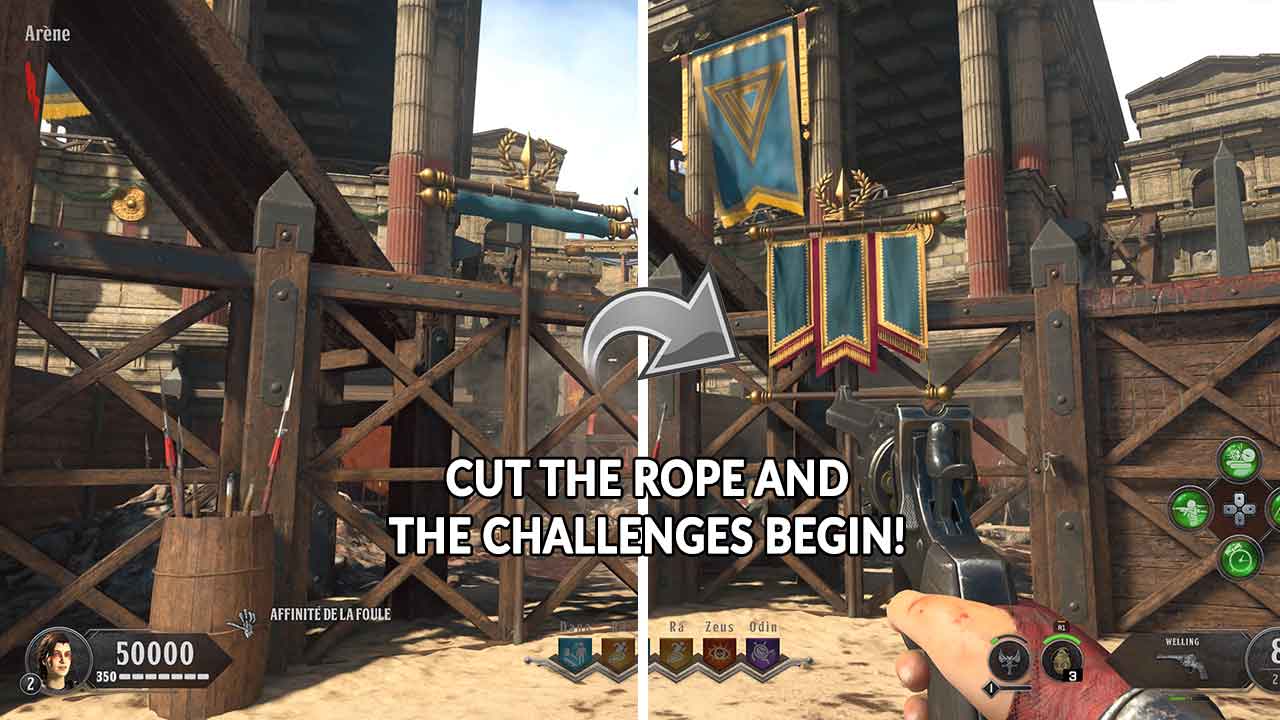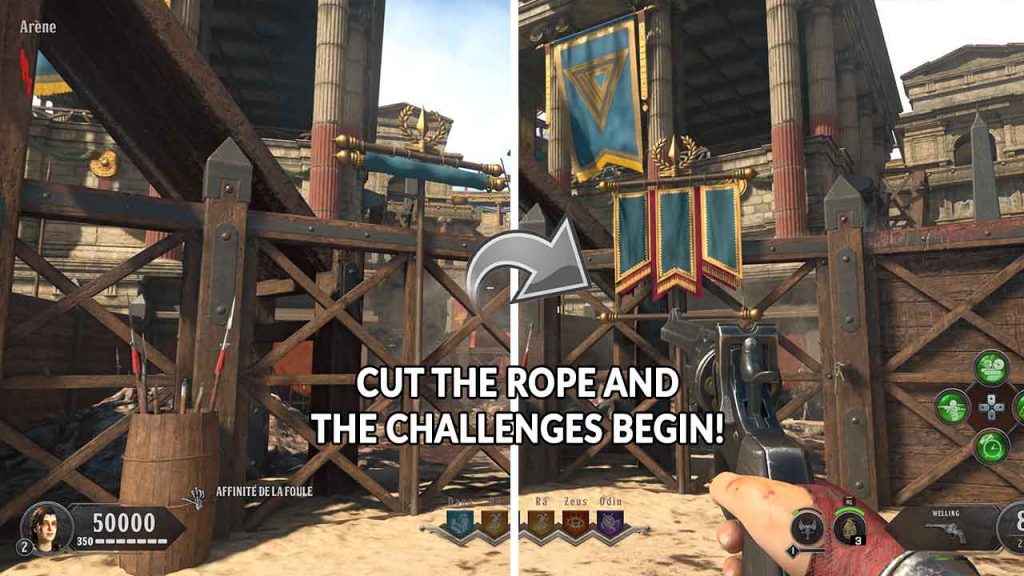 You will then see on the left side of your screen a challenge appear. All you have to do is finish three challenges to get the upgraded strife gun (Z-Harmony). Every time you finish a challenge, just go to the center of the arena and collect your reward on one of the burning vases. 
---
✩ Info : On one of the walls of the arena, you can reload the ammunition of your Z-Harmony weapon for 4500 points.
---
Note that in addition to getting the improved discord gun (Z-Harmony), you can also get bonuses such as « double points », « ammunition max » and even get the « titan » weapon after a while.
From now on, when you play the IX (Nine) zombie map in CoD Black ops 4, remember to activate a challenge banner to get rewards throughout your match.