Call of Duty Black Ops 4's multiplayer mode features a system of specialists that players can choose at the start of each match. These specialists all offer specific attributes to help the player to dominate his opponents.
But to win, you will also need to rely on your own arsenal, because weapons, trumps and jokers cards are not imposed by multiplayer specialists. You will need to create your own class and choose your own weapons that you want to use in the field. 
The problem is that at first the « create a class » function is locked… If you don't know how to do it we explains what you need to know to create your own class in Call of Duty Black Ops 4 multiplayer mode.
---
✩ Information : When you start in the multiplayer mode of Call of Duty Black Ops 4, it is strongly recommended to use the classes predefined by Treyarch which are to be chosen at the same time as you choose your specialist at the beginning of a match.
---
How unlock the function create a class in multiplayer of CoD Black Ops 4 :
In any case, please note that the « create a class » function will be automatically unlocked as soon as you reach level 5 in multiplayer mode. You will have understood it, all you have to do is to play a few multiplayer matchs and earn a few XP points to move up to level 5.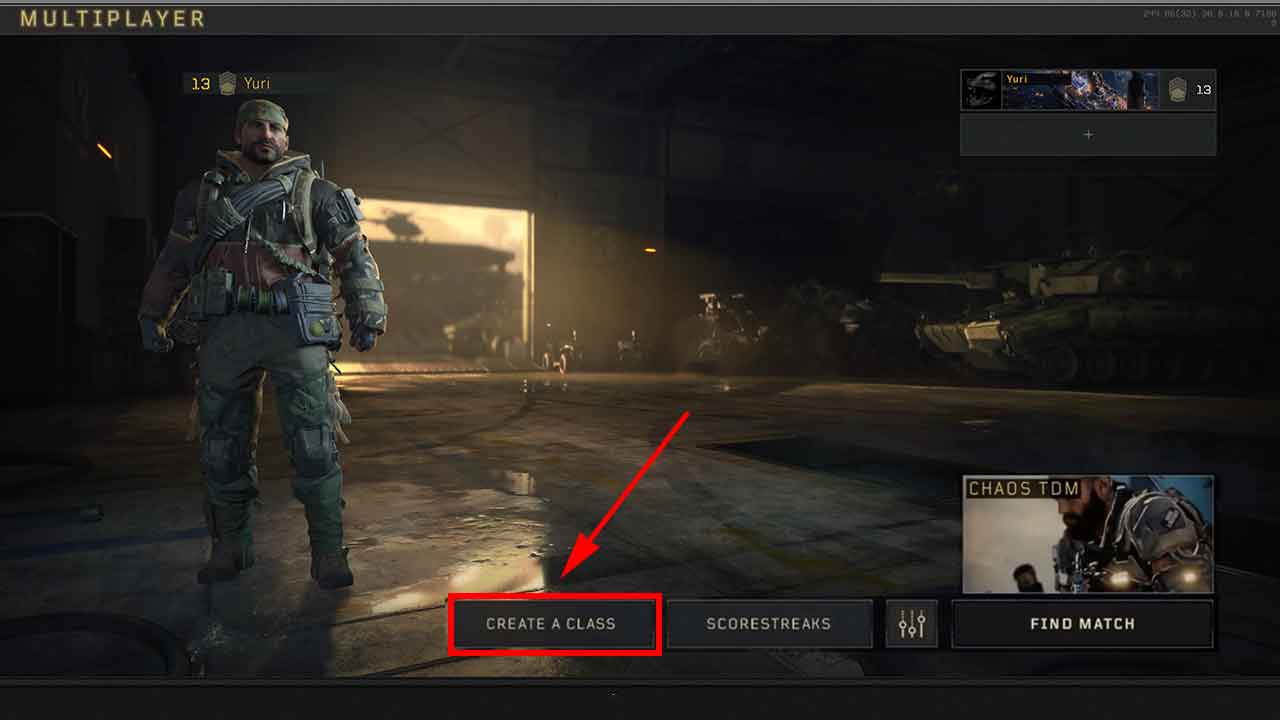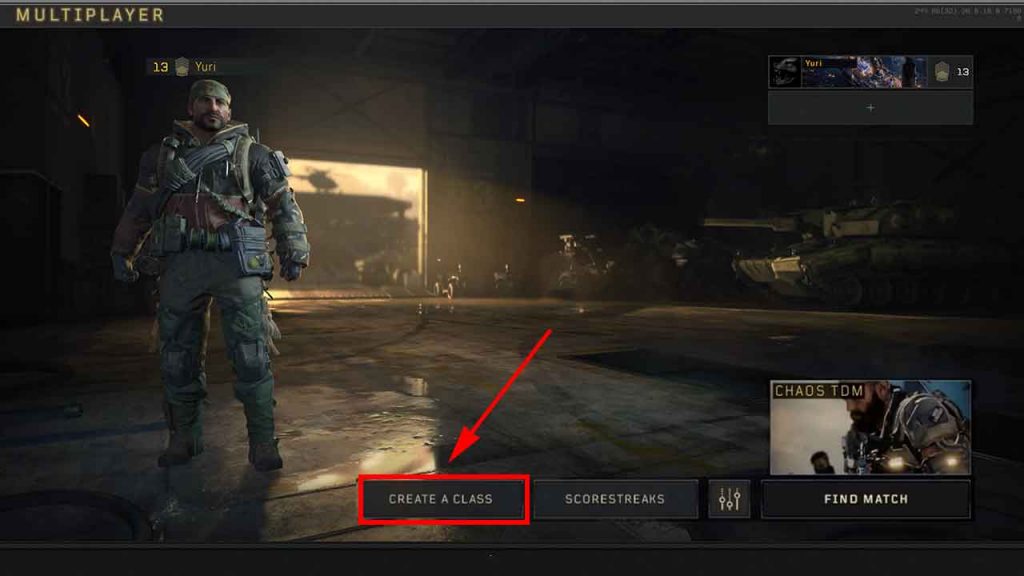 This will allow you to unlock the « create a class » function to choose your main and secondary weapons, your assets, your tactical equipment or your jokers cards. After reaching grade 5, you can create no less than 6 different classes on which you can switch depending on the match map displayed between each game.
Now that you know how to create a multiplayer class, why not take a look at all the prestige you can win in the multiplayer of CoD Black ops 4 ? You can see the 10 prestiges and the master prestige to be won here : Wiki Call of Duty Black Ops 4 what the 10 prestige multiplayer emblems look like.