Tokens and star tokens are very important in Brawl Stars. They allow you to regularly win new brawl boxes and big boxes. It is in your best interest to understand how to win if you want to upgrade your brawlers (characters) and also win new playable characters, event tickets, gems and many other rewards.
In addition to the classic and star tokens, you can get tokens doublers by playing Brawl Stars, which is a great way to quickly gain many tokens. We will then explain everything you need to know to progress quickly in the game.
How to get tokens in Brawl Stars :

The classic tokens are the very heart of the game, you win 20 per game and you must accumulate 100 to get a « brawl » box as a reward. These boxes can randomly contain brawlers (new characters to unlock), power points, coins, gems or the famous token doublers mentioned above.
There is a limit to the number of tokens you can get by playing games. Once the limit is reached, the game reloads 20 new tokens every 2h30 (real time). This means that when the limit is reached you have to wait for the reload to win tokens again. On the other hand, you can still play matches and win tokens with other methods.
→ You also win tokens with these methods :
Each time you increase your player rank (+20 tokens).

When a brawler wins a rank with trophies

(+10 tokens)

.
How to get star tokens in Brawl Stars :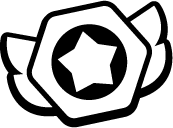 Star tokens work differently from other tokens in the game and are more difficult to obtain. On the other hand, you will only need 10 to be able to get / open a big brawl box. Star tokens are obtained with events, i. e. by playing the different modes offered by Brawl Stars. Open the game mode menu and see if a star blinks above one of them « event choice ».
If an icon is flashing, it means that you can win a star token by winning a victory in the event mode in question. Note that these events reset regularly, allowing you to get new star tokens every day. Note that you need 800 trophies to unlock all Brawl Stars playable event modes.
Brawl Stars how get token doublers and event tickets :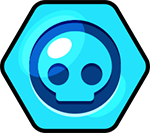 You will get token doublers by reaching certain levels in trophy awards and opening brawl, big or mega boxes. Depending on the game's meta, there is a 3% chance of getting it this way ! If you have gems to spend, you will also get tokens doublers in the game store (with or without promotion).
When you have won a total of 950 trophies, you can get no less than 10 event tickets in the game's rewards. These tickets are a great way to get tokens quickly. You will also get it by opening brawl, big or mega boxes (25% chance of getting a ticket).
Finally, the store regularly offers tickets, spend 30 gems for 20 tickets or 80 gems for 60 tickets (you can also wait for a promotional offer in the store of the game). Note that these tickets are more profitable if you use them on Weekends in one of the two special events. Tickets give you additional tokens without touching your token bar (the one that recharges every 2h30).