A new week also means new challenges for Fortnite players with the battle pass. For this third week of season 5, the players will have to go hunting for pigeons. Warning!! Not just any pigeons… don't think you're going to hunt live animals, but clay pigeons that will be thrown from a skeet shooter type machine. If you want to succeed in the Fortnite pigeon shooting challenge, we explain everything here ! How to do, their locations, etc.
The last update of the game was the opportunity for Epic Games teams to add several pigeons skeet shooting machines to the map. To successfully complete this challenge, you will need a weapon and some reflexes.
How to shoot Fortnite clay pigeons :
Approach one of the machines and interact with it. Once you have pressed the button, the machine then throws a projectile into the air that you must hit with your weapon. We recommend an assault rifle or even a shotgun if you are fast enough to shoot the clay pigeon plate before it has gone too far into the sky.
Where to find Fortnite clay pigeon shooting machines (skeet shooting) :
→ You will find a first clay pigeon machine by going all east of Lazy Links. Open your map and go near the river to the small bridge (between G2-G3).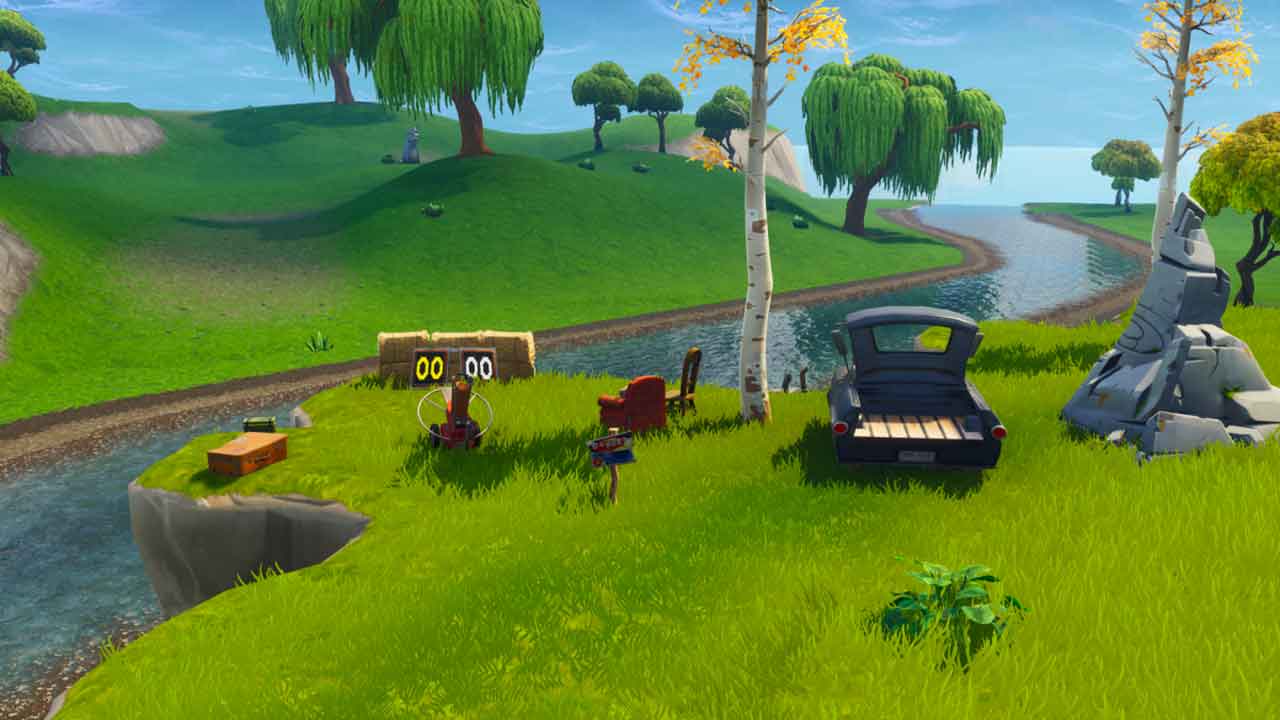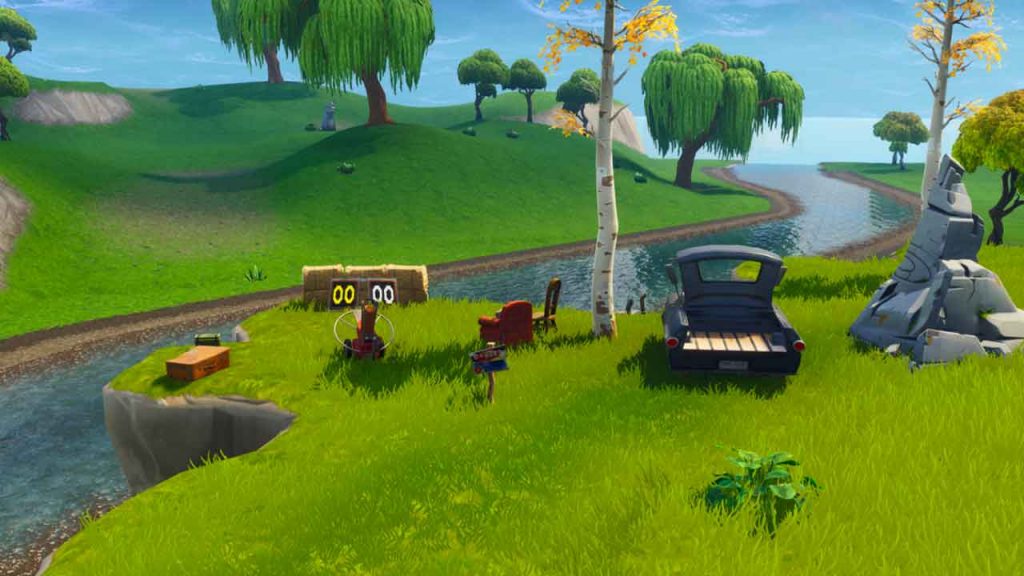 → South of Lazy Links near the large Loot Lake you will find another machine where you can shoot pigeons. The machine is very close to a big tree, you can't miss it (E4 on your map) !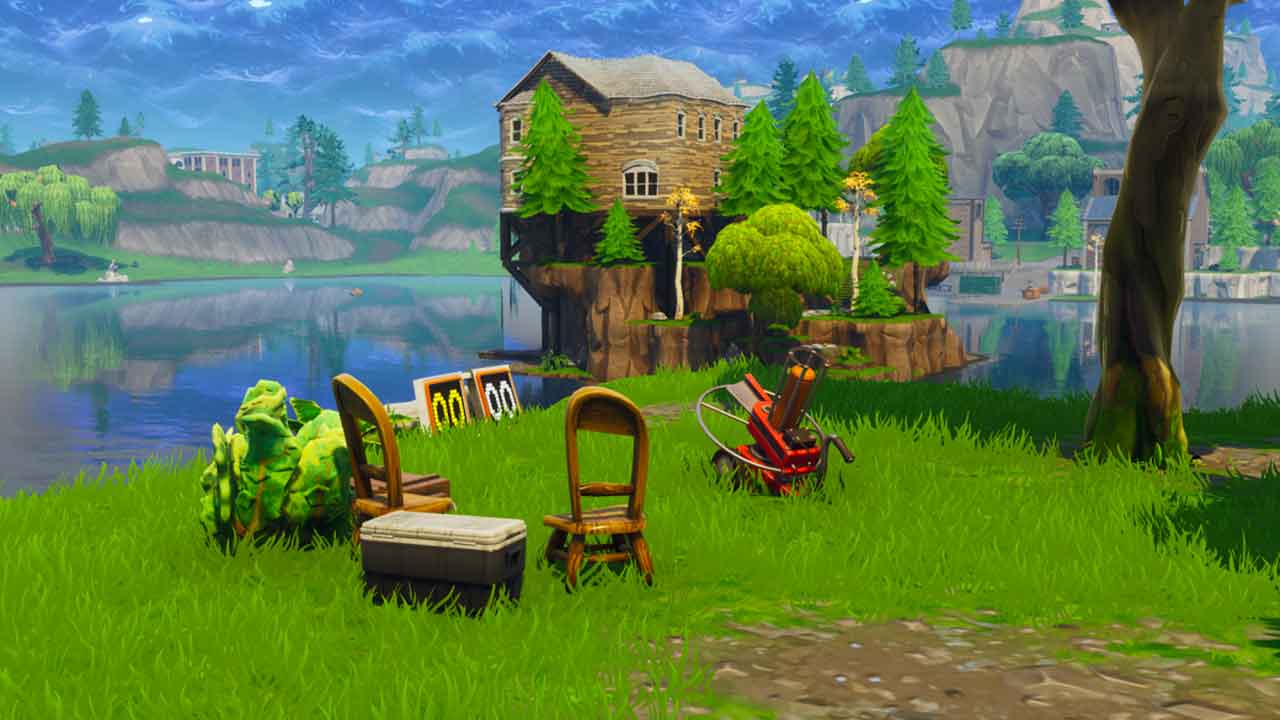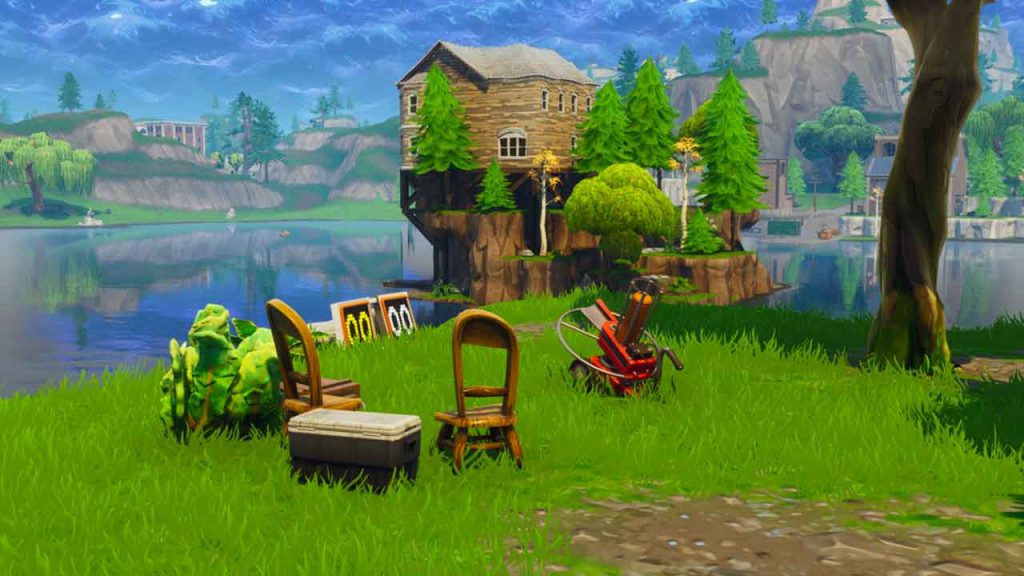 → Go to the desert area of Paradise Palms and go south to the end of the map (I9 location) to find a new pigeon shooting machine.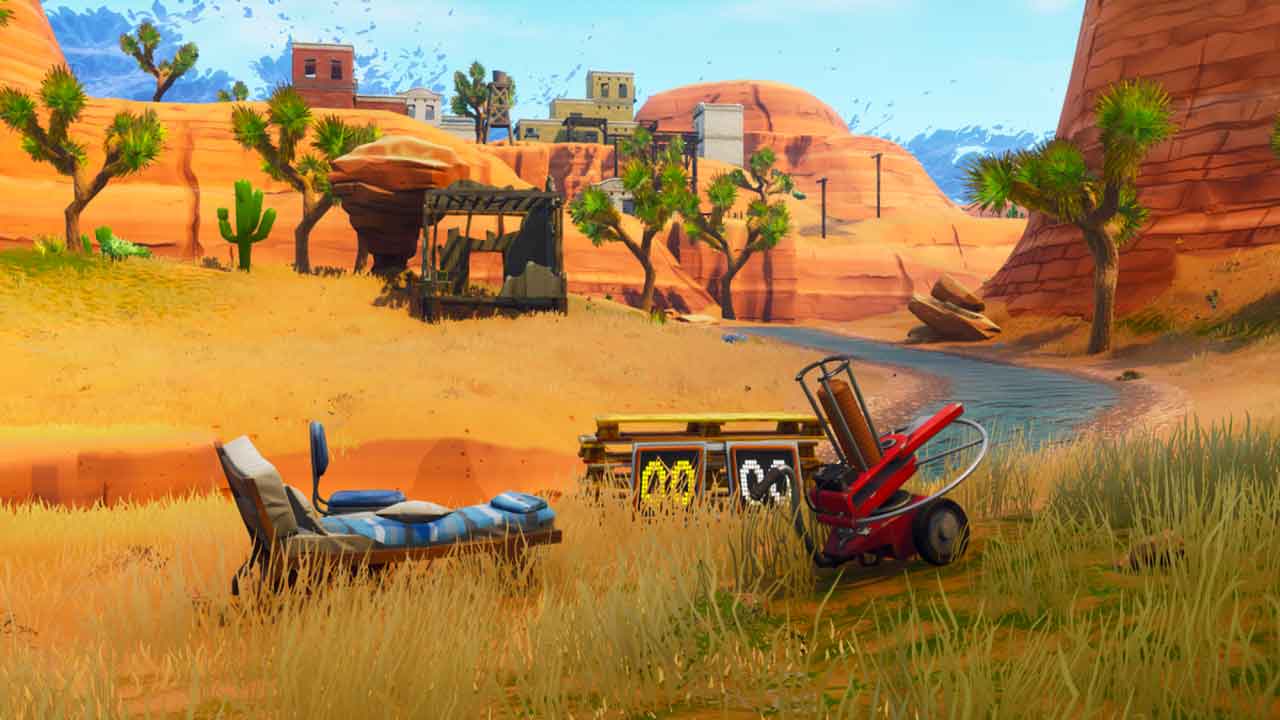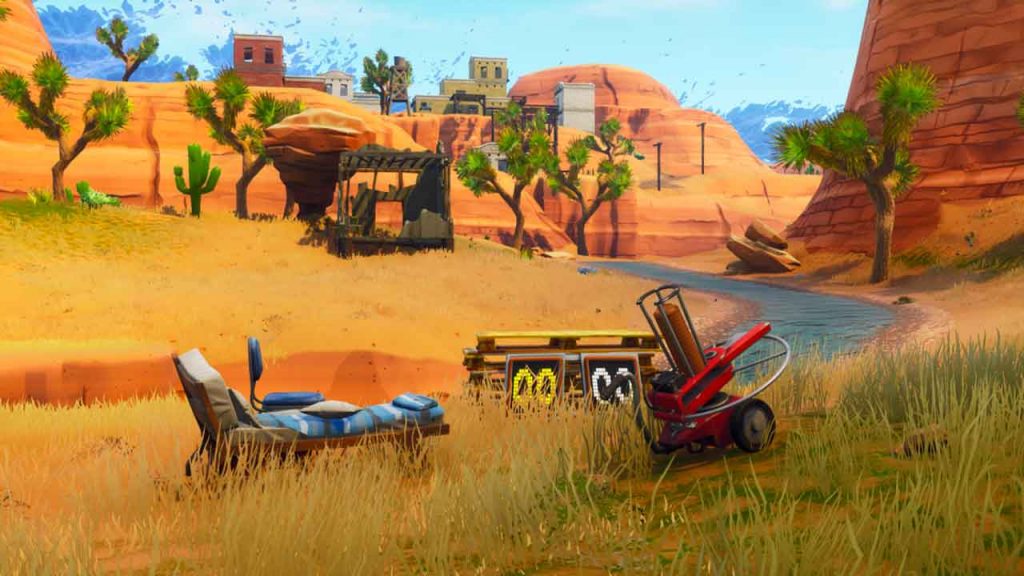 → Another machine awaits you to the left of Pleasant Park just behind the mountains and near the abandoned house (open your map, it is in B4).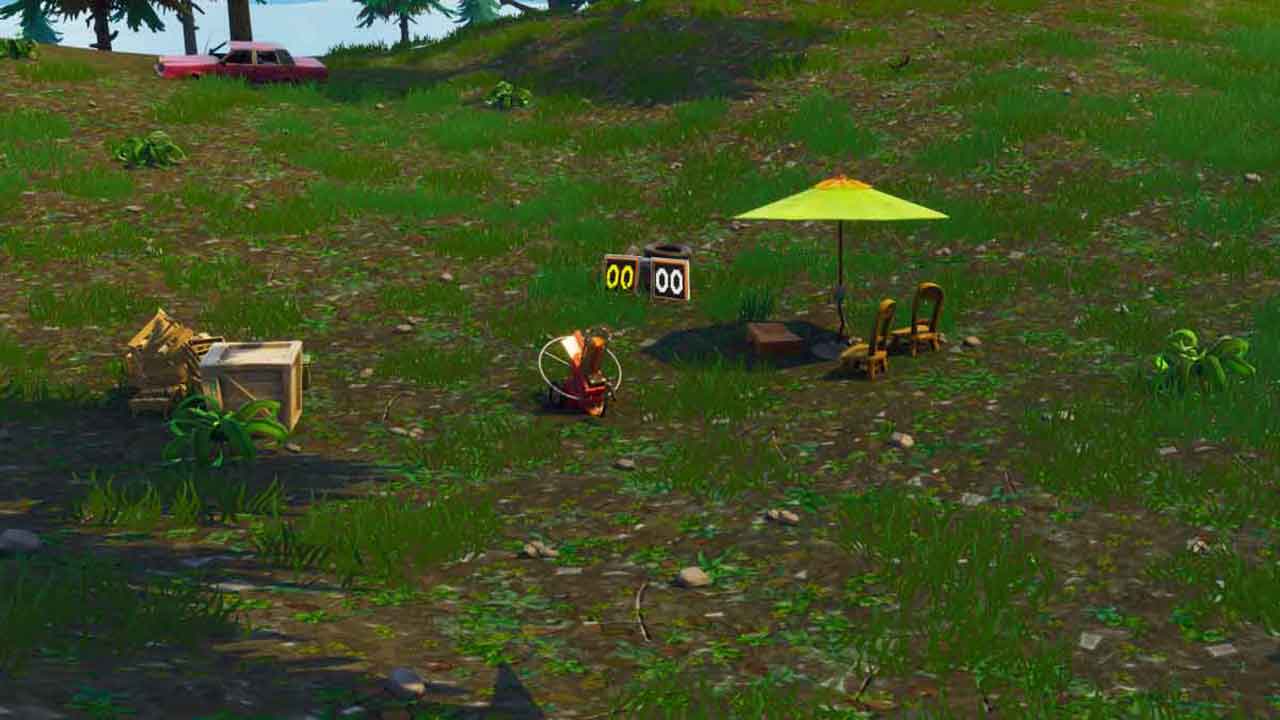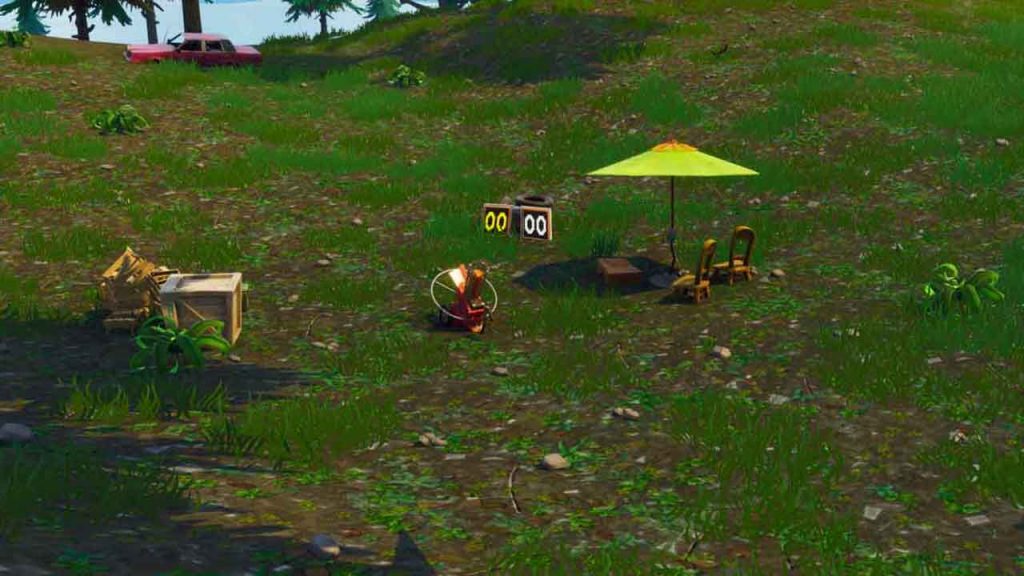 → Between Lonely Lodge and Wailing Woods, a pigeon machine awaits you. Open your map and go to (J4) to find this machine.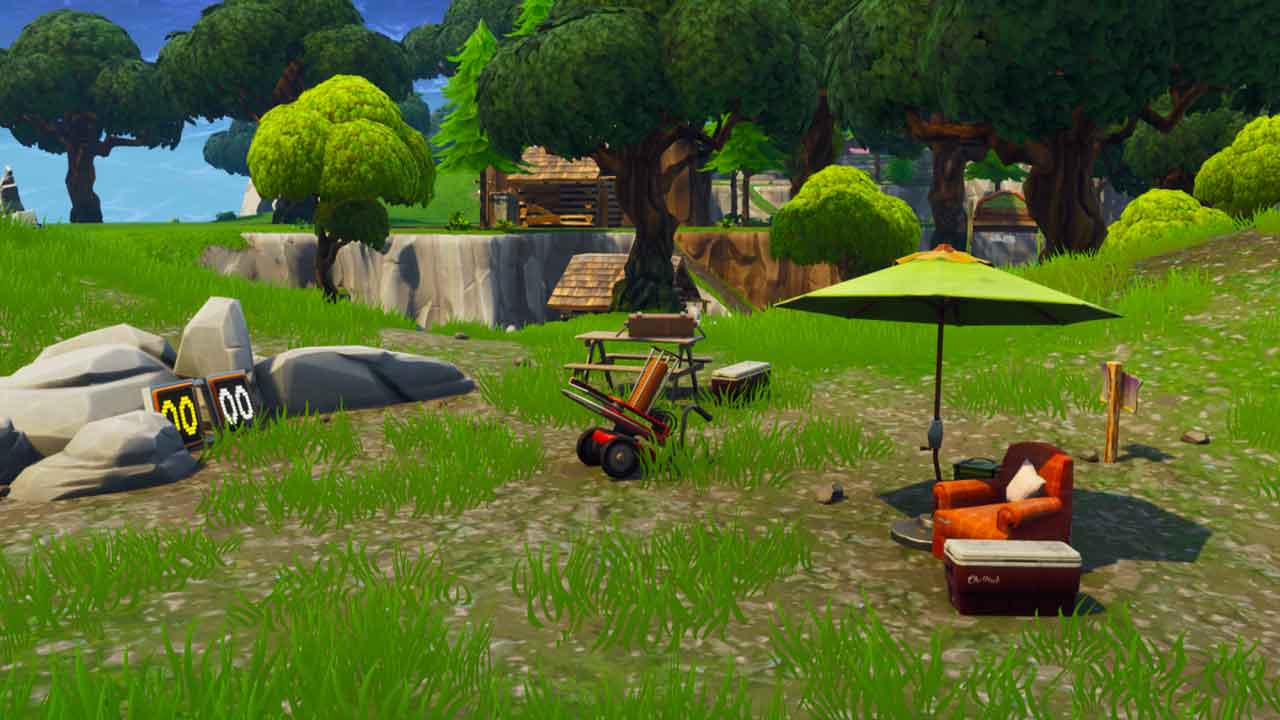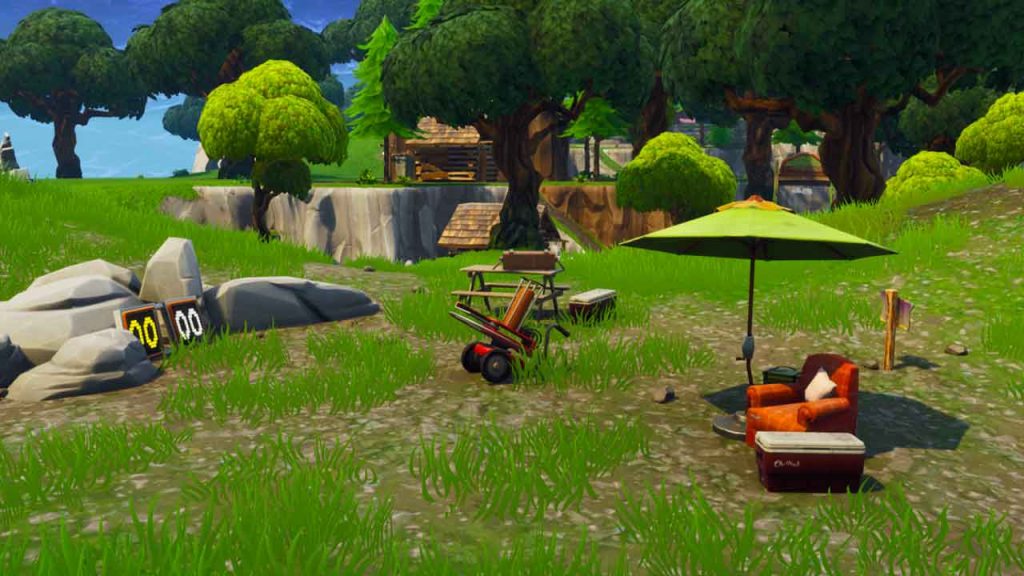 → You will find a last machine where you can shoot clay pigeons south of Shifty Shafts at the D8 end when you open your Fortnite map.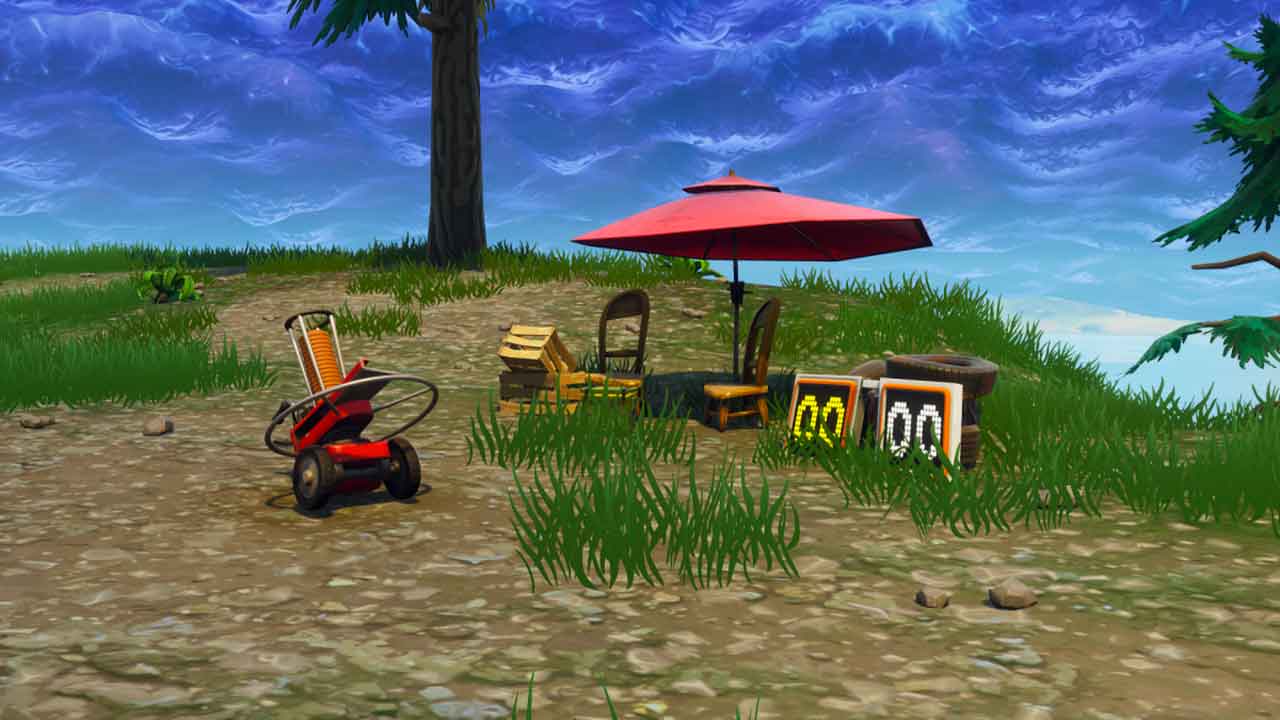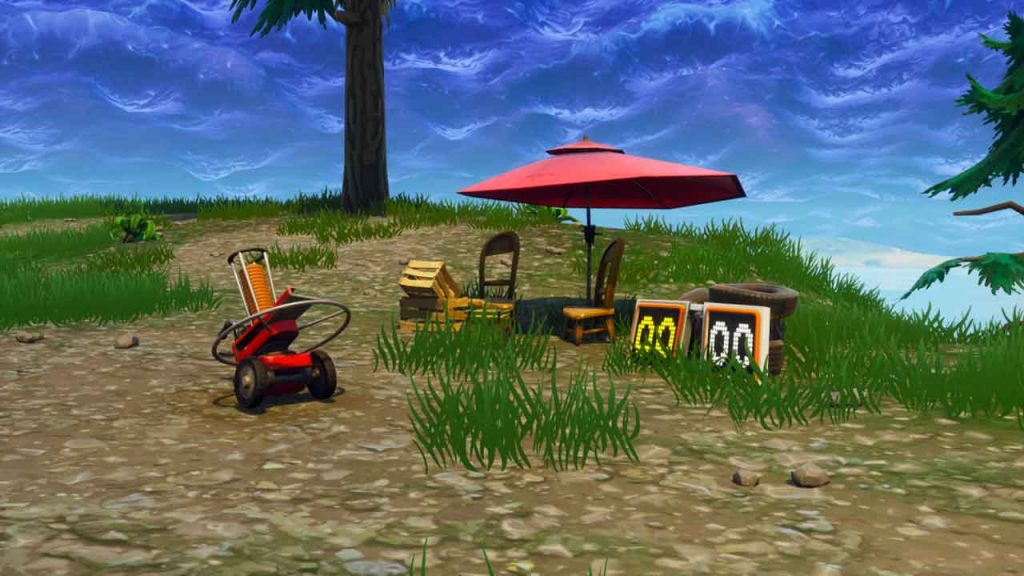 Fortnite map with clay pigeon locations (challenge week 3) :
Below you will find a map of the game with the location of all the clay pigeon machines. No matter what they send into the sky, plates, plastic ducks or real pigeons, you must shoot these projectiles at five of these locations to complete this Week 3 challenge and earn five extra stars on your battle pass.