Fortnite Battle Royale's third season is still in progress, and we welcome new challenges to be met today that will allow the battle pass holders to collect stars and take them to the next tiers.
If you're one of those players and you're looking to fulfill the goal of following the treasure map found at Snobby Shores, you've come to the right place ! Follow our guide to collect your 10 extra stars from the battle pass.
Fortnite Battle Royale where is the treasure map of Snobby Shores :
If you follow our guide, you don't have to look at this treasure map, but if you want to take a look at it, just go to Snobby Shores and search the last houses in the area where there is an empty pool. Behind this swimming pool you will find a kind of shed where the famous Snobby Shores treasure map is placed.
Otherwise, there is also Snobby Shores entrance to the security post. Enter the room and you will see on the wall the treasure map. Whether it is one or the other, the plan indicates the same thing, a treasure awaits you between two mountains and two trees.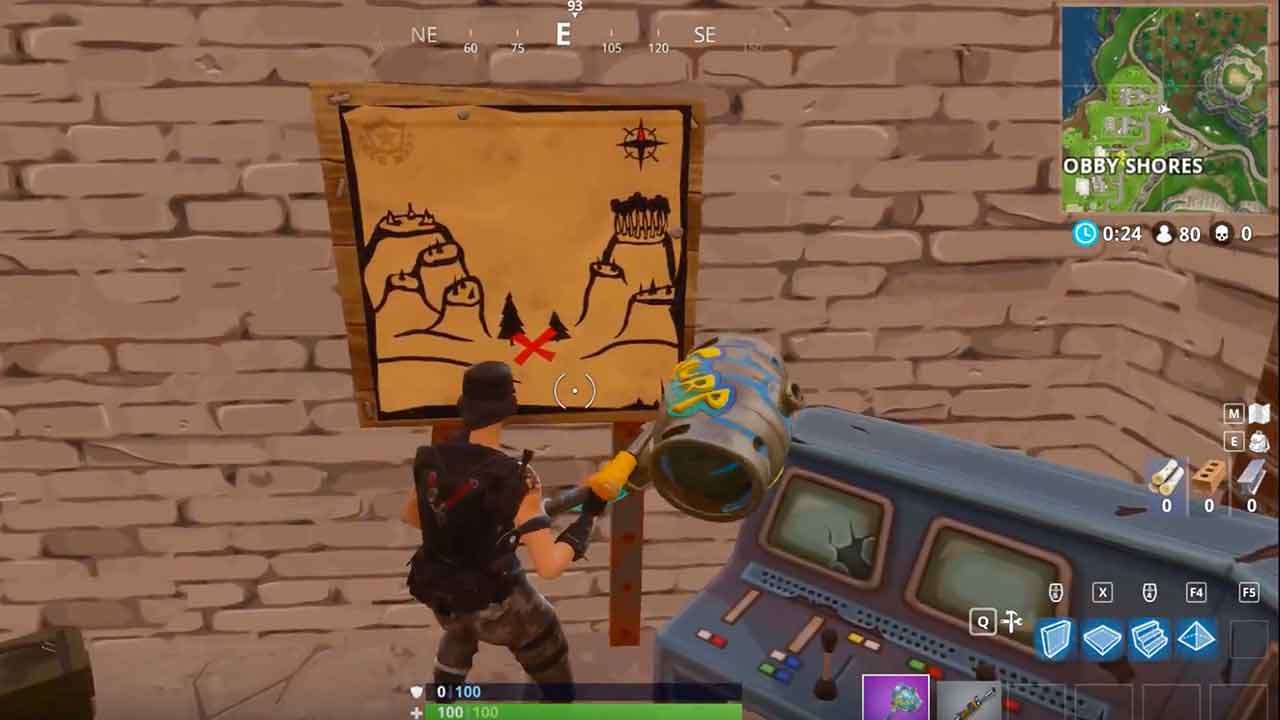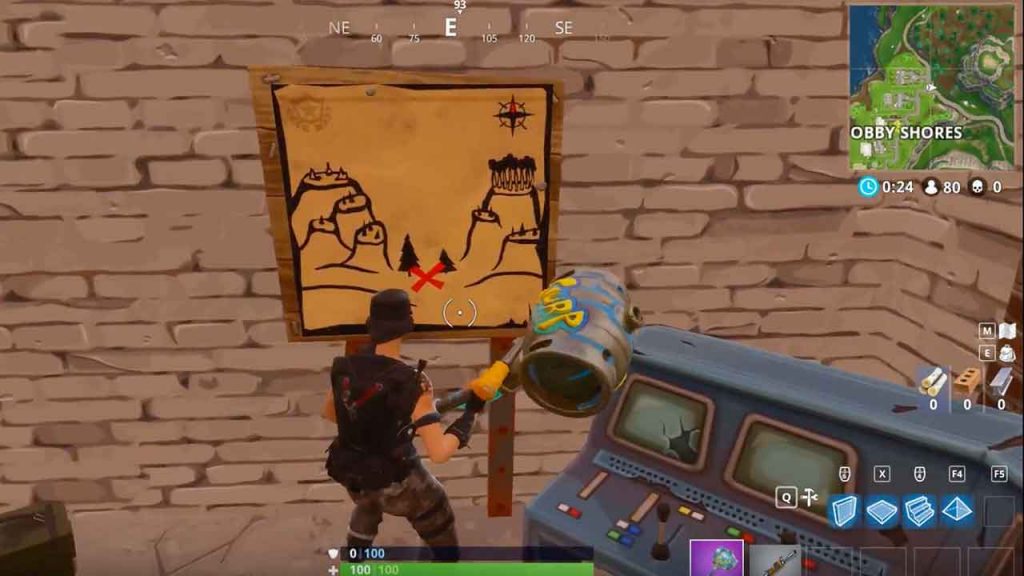 Fortnite Battle Royale where is located the treasure of Snobby Shores :
Once you have seen the cross on the Snobby Shores Treasure map, you just need to look at the screenshot below to locate the exact location where you need to go.
The treasure is between two trees, get closer and in a split second the star of the battle pass will appear. Pick it up to complete your challenge to follow the treasure map found in Snobby Shores.