If things were not yet very clear in your mind about the remake of Final Fantasy 7, then the game's development teams made it clear that beyond the simple remake, Final Fantasy 7 on PS4 (and Xbox One?) will be a completely different game. In addition to modernizing the visuals and completely revisiting the gameplay, the story should also be quite different from the original game released on the first PlayStation in 1997. 
It will no longer just be the conflict with the Shinra and Sephiroth, other stories will merge with the original scenario to give more depth to the plot. Yoshinori Kitase, the director and scriptwriter of this remake, said that the team in charge of the game did not only want to make a pasted copy of the original version of FF7 with new graphics and a more action-oriented combat system. 
No, the goal is to give new players (like the old ones) another vision of Final Fantasy 7 by offering them a deeper story and improving the writing of some characters that was overflown at the time, but especially to put new goals and menaces at the heart of all this. This is especially the case with the strange shadows that seem to frighten « Aerith » when she meets « Cloud » for the first time and that we could see in the last trailer of the game.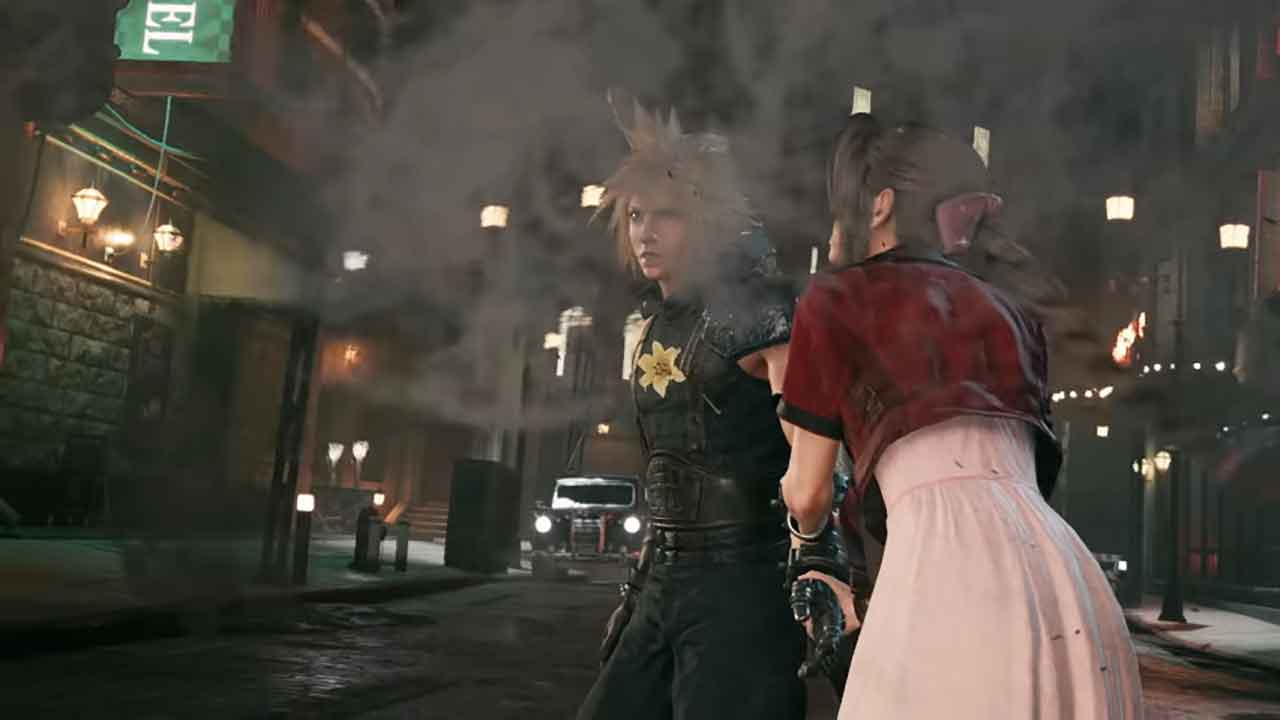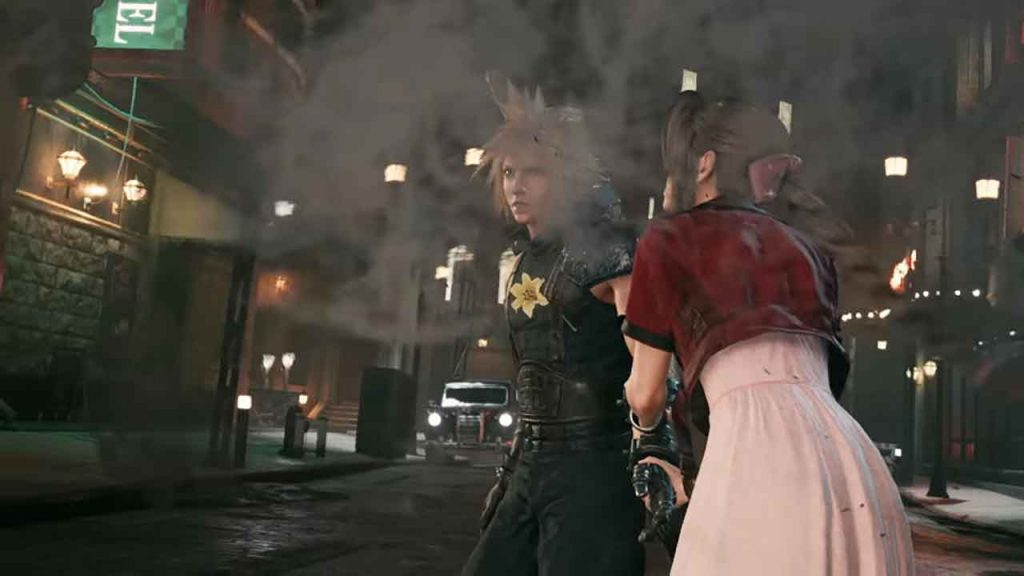 Similarly, the most observant have certainly noticed the strange poster of the trailer that shows a « Banora fruit ». If you don't know what it is, it's a reference to the game « Crisis Core Final Fantasy 7 », the PSP episode released a few years ago that focused on the character of « Zack », but also on « Angeal » and « Genesis » which both grew up in the village Banora. the question now is whether this is a simple wink or whether we will learn more about these characters… By pure speculation, perhaps « Genesis » will be in the shadow of Sephiroth in this remake ? We should have a beginning of an answer in the first part of the remake of FF7 which will arrive in March 2020 on PS4.