This June 4th, the opulence season will begin on Destiny 2. Players who have the annual pass will be able to participate in the all-new « Crown of Sorrow » raid, whose recommended guardian power starts at « 715 ».  As with every new raid, the players will compete hard to be among the first to complete it. 
The Bungie teams are well aware of this and are now offering a kind of competition to launch new raids called « world first » which consists in rewarding the first squad of players to succeed in finishing the last raid posted online, in this case « Crown of Sorrow » for this month of June 2019.
If you and your team of players are preparing for the launch of the opulence season and more specifically for the launch of the new raid, we suggest that you discover below the rewards you can obtain by successfully completing « The Crown of Sorrow » before the others.
The rewards to be obtained for finishing the raid « Crown of Sorrow » before anyone else :
The first squad to finish the raid worldwide will be rewarded with a champion's belt that you can see below, which is an overview of the work done by the Bungie teams.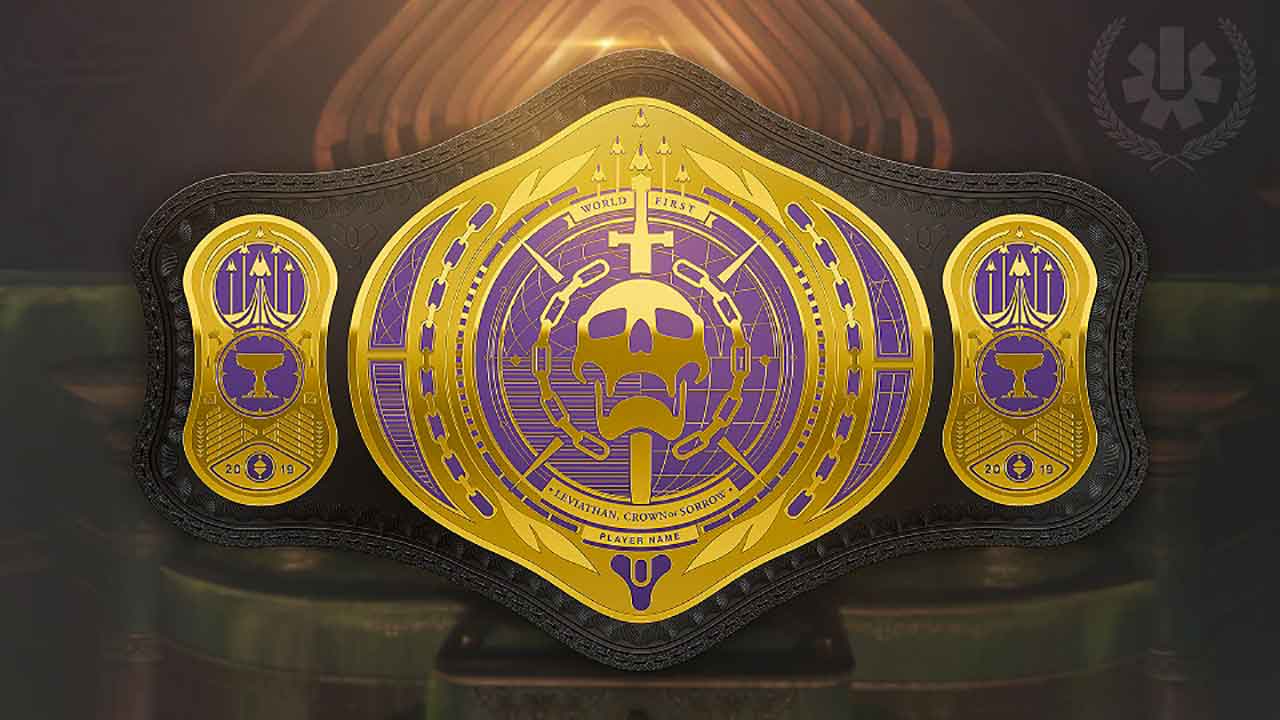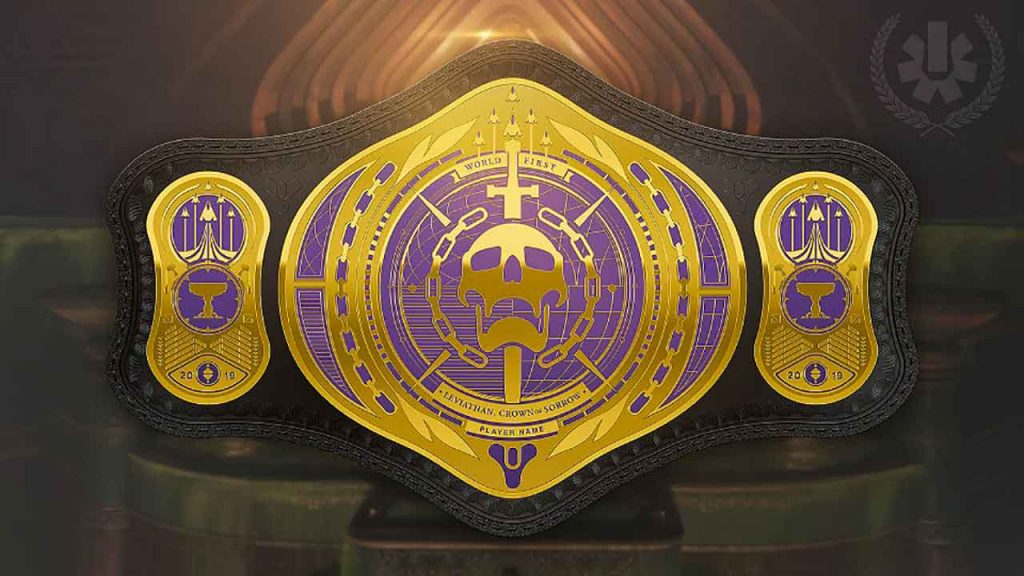 If you are not the first squad to finish the raid, nothing is lost yet since if you manage to beat the final boss within the first 24 hours of launching of the dungeon, you will receive the exclusive « heavy is the crown » emblem.


And if you can't finish on time, you can always comfort yourself with the possibility of buying a jacket in the colours of « the Crown of Sorrow » if you can finish before the reset of the raid on June 11, 2019.