With the recent update 1.4.1, Ubisoft's teams working on Assassin's Creed Origins have added a brand new outfit to unlock for Bayek. If you wish to obtain it, we will show you the step-by-step how unlock the legendary outfit Servant of Amun.
Note that to get it, you must have updated Assassin's Creed Origins to version 1.4.1. If you do not do this update, you will not be able to get this new outfit for Bayek.
How to unlock the Servant of Amun outfit for Bayek in Assassin's Creed Origins :
Note that this outfit was part of the expansion  » the curse of the pharaohs  » but unfortunately, without version 1.4.1 it is impossible to unlock the outfit even if you have completed the necessary quest to get it. So once you've updated your game, launch the side quest shield or blade.
Note of the side quest Shield or Blade :

None can cheat the weighing, or so Bayek believes. Until the blind Oracle nena tells him of a corrupted soul trying to enter the Duat

Reward :

8500 XP

Legendary Servant of Amun outfit
Open your map and go to the Duat which is in the valley of the kings. You will find there this famous side quest of level 53 which will allow you to obtain the legendary skin of the Servant of Amun. You can't miss the quest, it's the only one in the middle of the Duat. Be sure you have the recommended level before trying to finish it if you don't want loose.
During this quest, you will meet Nena, a blind oracle. To carry out your mission, you will have to collect in the area the essences of darkness. Then beat a boss and enemies whose level oscillates between 53 and 56. This fight is hard and Bayek should be prepared. But the reward is worth it since at the end of your task you will automatically get the legendary Servant of Amun outfit.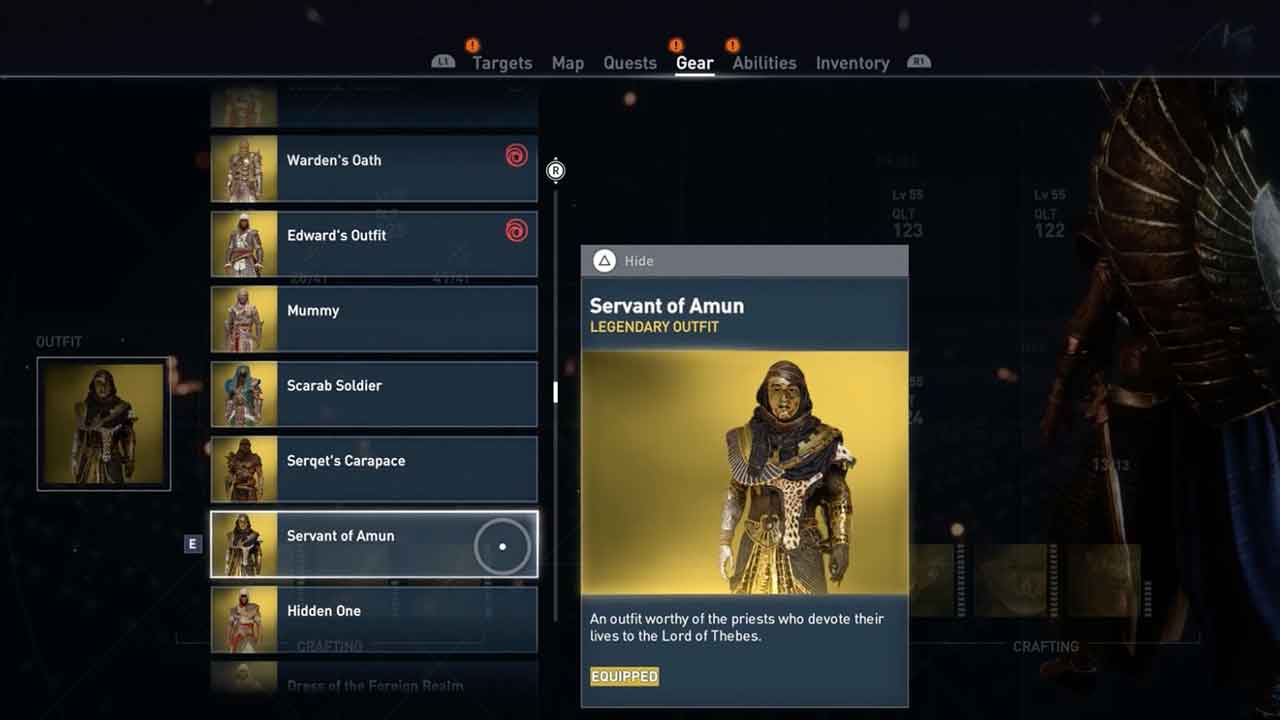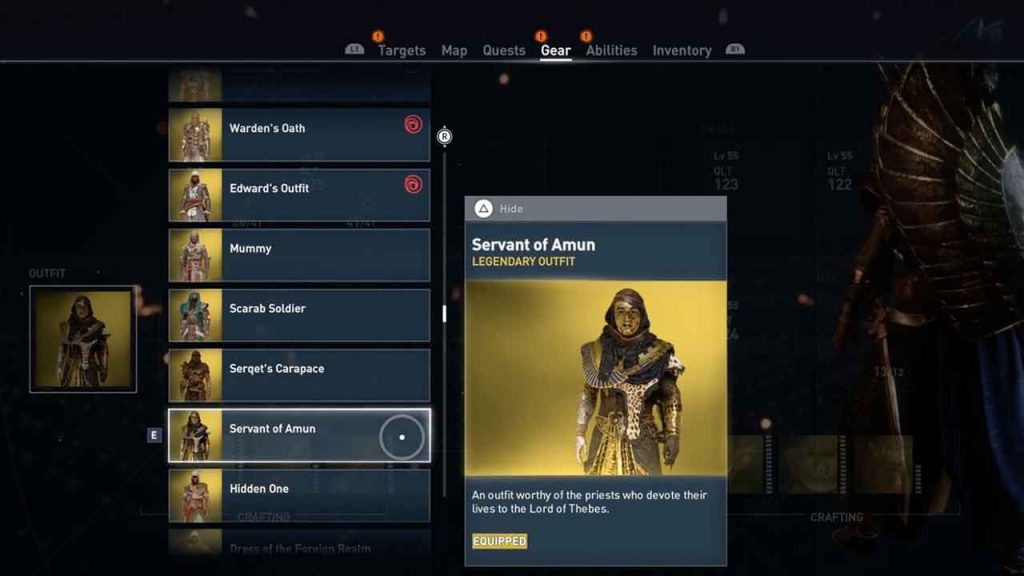 For those who had done the quest even before Assassin's Creed Origins 1.4.1 patch was deployed, don't panic when you install the update to your game you'll find in your inventory the legendary Servant of Amun outfit.