When you start in Conan Exiles, you will have to search the areas around the oasis to find resources that will help you survive in this ruthless world. One of the first resources you will need to find in abundance is iron… Especially if you want to have decent equipment including good weapons and armor to protect yourself from the multiple dangers of the game.
The problem is that it can be very difficult to find areas rich in iron, you will have to venture further than the oasis. To help you, we have indicated on the game map all the places where you can find iron fields. You will easily recognize the iron deposits, they appear in the form of large rocks all grey as on the image of presentation of this article. The best place to collect many iron ores is in the desert to the left of the map.
It's a good idea to set up your first camp here to take advantage of all the resources there, including the iron it's about in this article, but also other things like animals. Once you have what you need in iron ore, you can create all kinds of items including weapons and protection as well as a better pickaxe. You can also use the foundry to process iron and ingot/iron bars.
Where to find iron stones in Conan Exiles :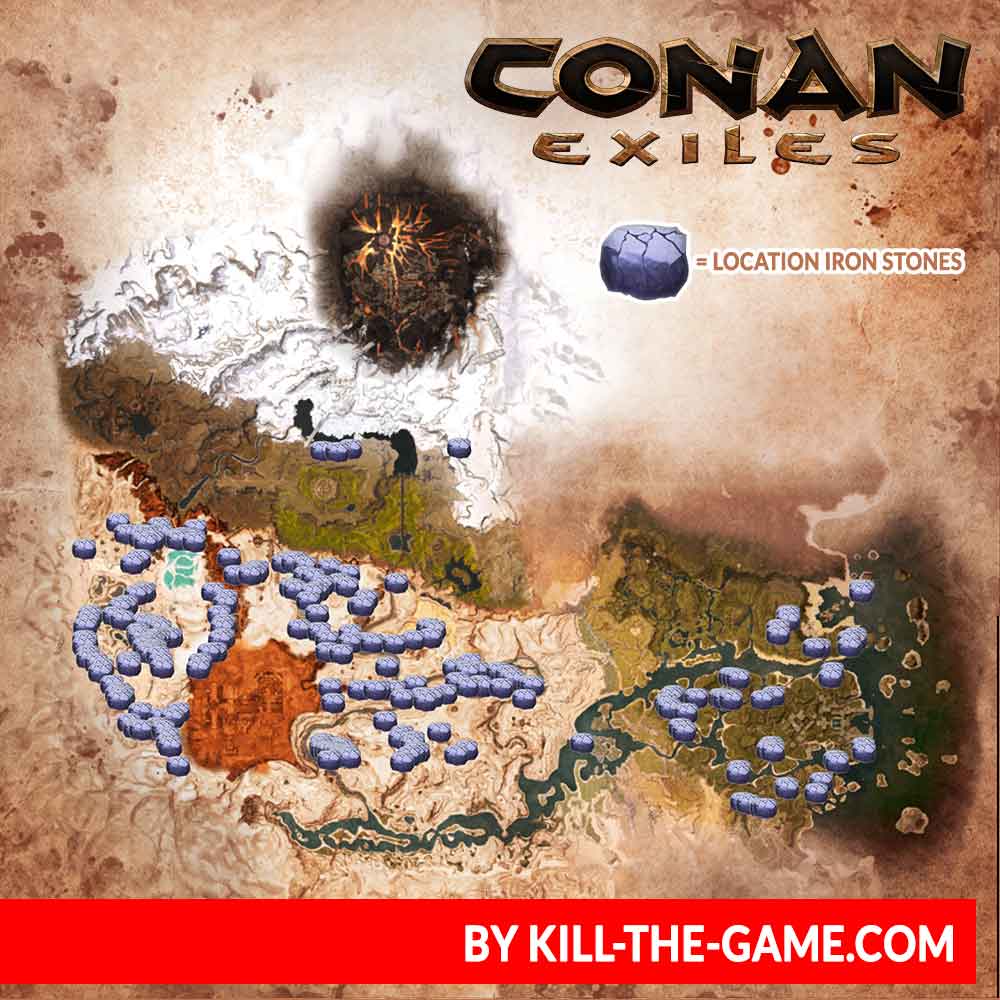 Iron stone (11001)

Greyish stone block meltable to obtain iron

Poor quality / meltable / Ingredient

Weight : 0.90