A gun vending machine in Fortnite Battle Royale ? This is at least what the recent discoveries of the Fortnite community suggest. The game files have indeed spoken and a vending machine seems to be present. The data found in the files suggest that the weapon dispenser could be used as part of a Battle Pass Challenge.
Even better, the recent game update allowed a player to go beyond the limits of the map and discover the in-game modeling of this weapon dispenser. The vending machine would be functional, it would be enough to make exchanges of materials like wood, stone or metal with the machine to obtain weapons like the legendary Mini Gun.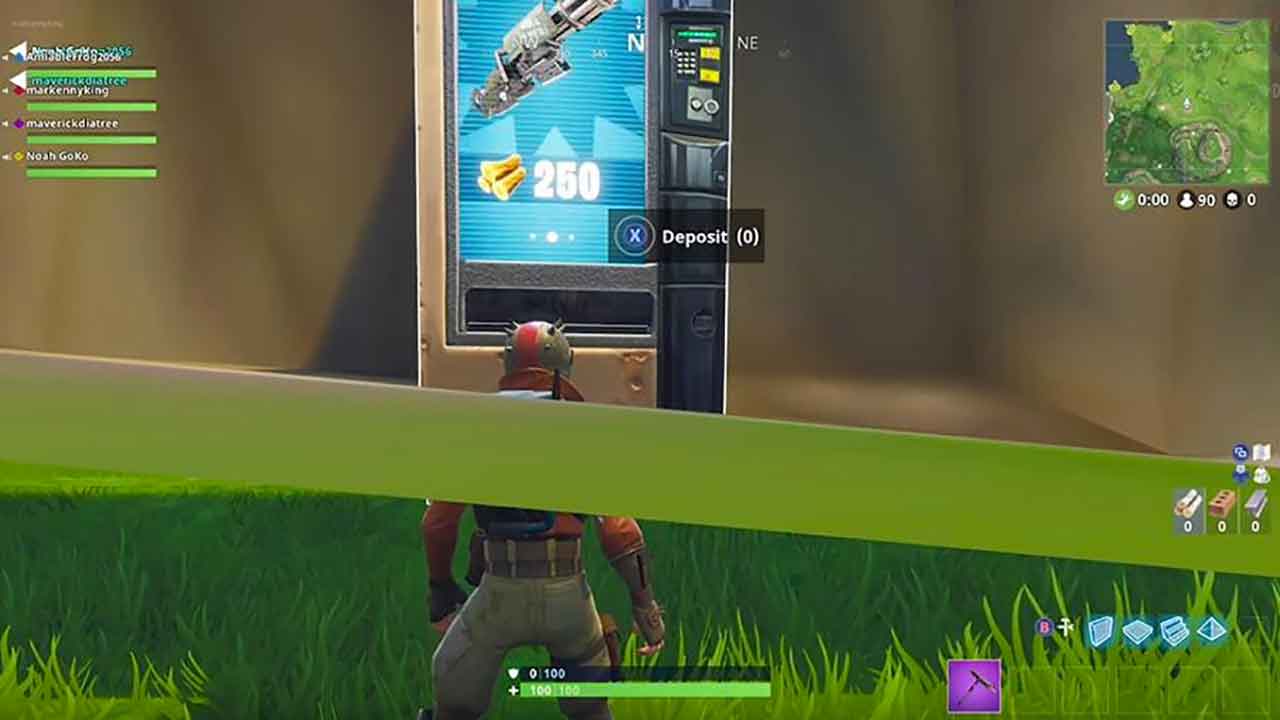 There is a good chance that this weapon dispenser will be officially added in future game updates. Maybe Epic Games is planning to deploy them all over the Battle Royale map. It could change players' behavior, keep their materials collected all along a game to build defenses or use them to get a weapon specific to the vending machine.
If you want to try to discover it by yourself, the glitch is located west of Dusty Depot. We do not know how the glitch occurs, but it is possible to exceed the MAP limits at some point and the weapon dispenser is just below. See the map below.