If you recently purchased the new Fortnite BR battle pass, you may have noticed the challenge of finding a llama, fox and crab. If you are looking to complete this challenge, we will guide you through the current page to help you locate them on the Fortnite Battle Royale MAP.
Remember that the challenge is not to kill a llama, crab and fox, but to find them. Because if you don't know it yet, what you will have to locate is three large monuments that represent a crab, a fox and a llama. These monuments can be visited, they are destructible and treasure chests that give weapons, medkit, shield potions, can appear.
How to finish the challenge of the llama, crab and fox battle pass in Fortnite Battle Royale :
So you'll have three places to find. We advise you to find one per game. Each of the monuments is opposite on the game map. Choose a place then go and visit it to validate the challenge of your battle pass ! By completing this challenge, you will be able to earn experience points that will increase your player level and help you progress through your battle pass tiers.
→ Where to find the Llama in Fortnite Battle Royal :
You will find the Llama near Junk Junction. You will find the huge metal statue on a hill at the ends of the map north of Junk Junction.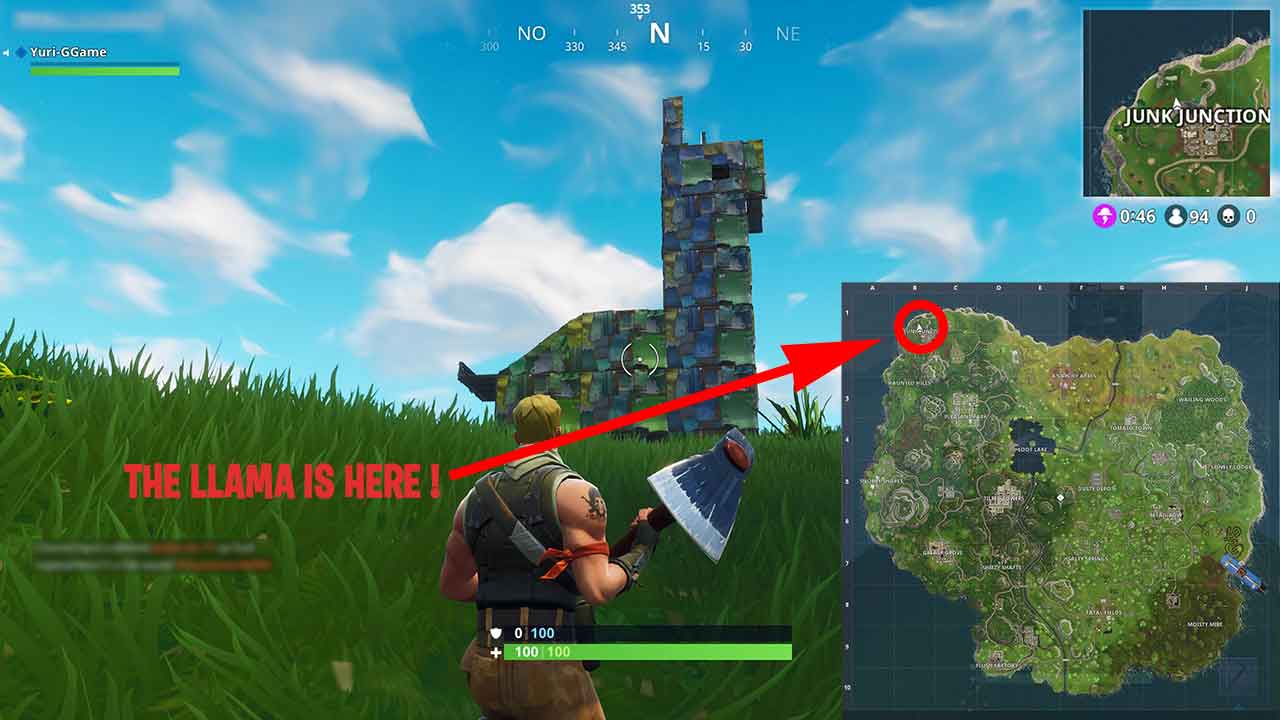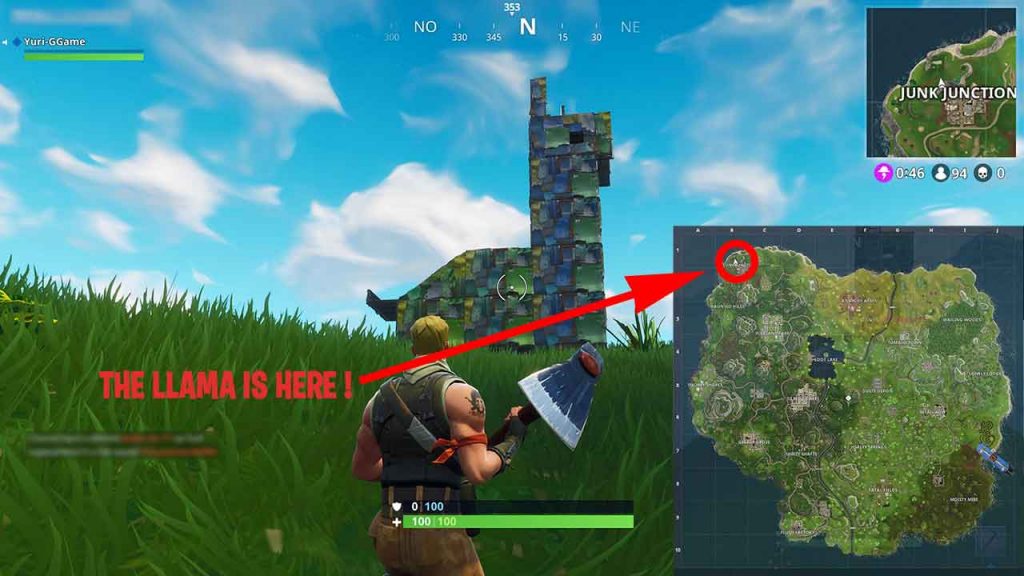 → Where to find the Fox in Fortnite Battle Royal :
The stone statue of the fox is located near the forest of Wailing Woods. You will find it on a hill that runs along the forest at the right end.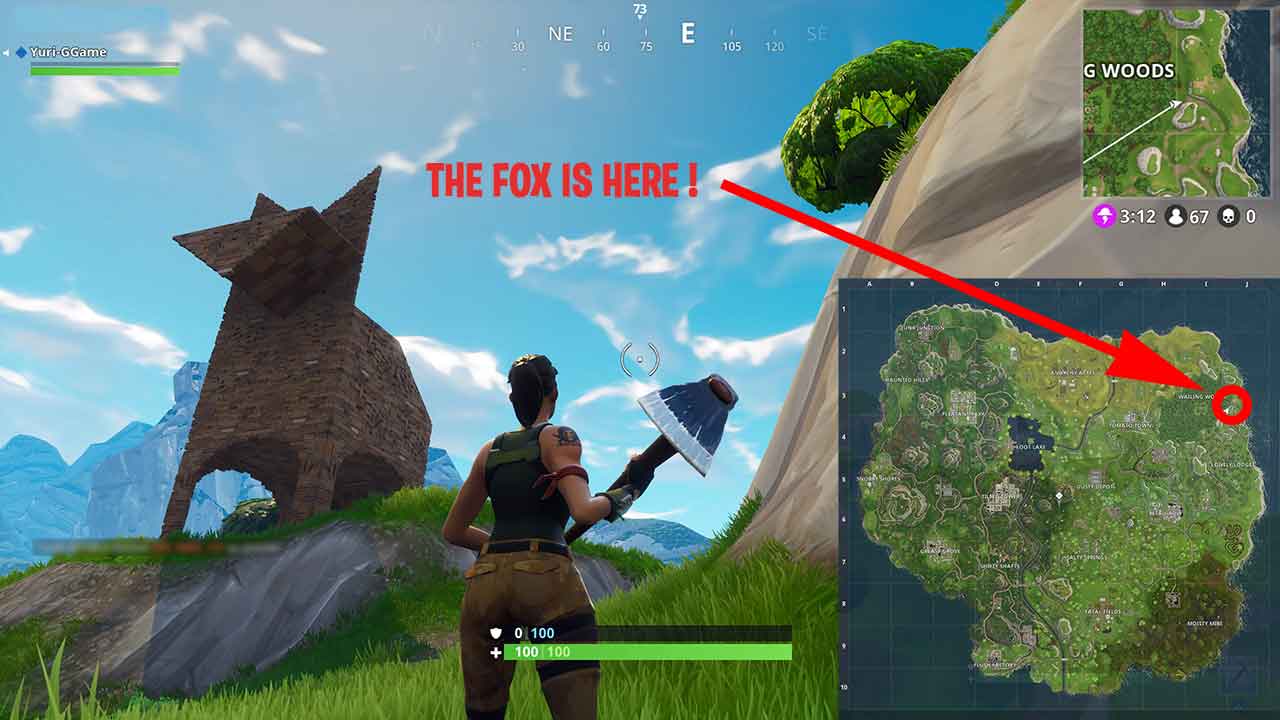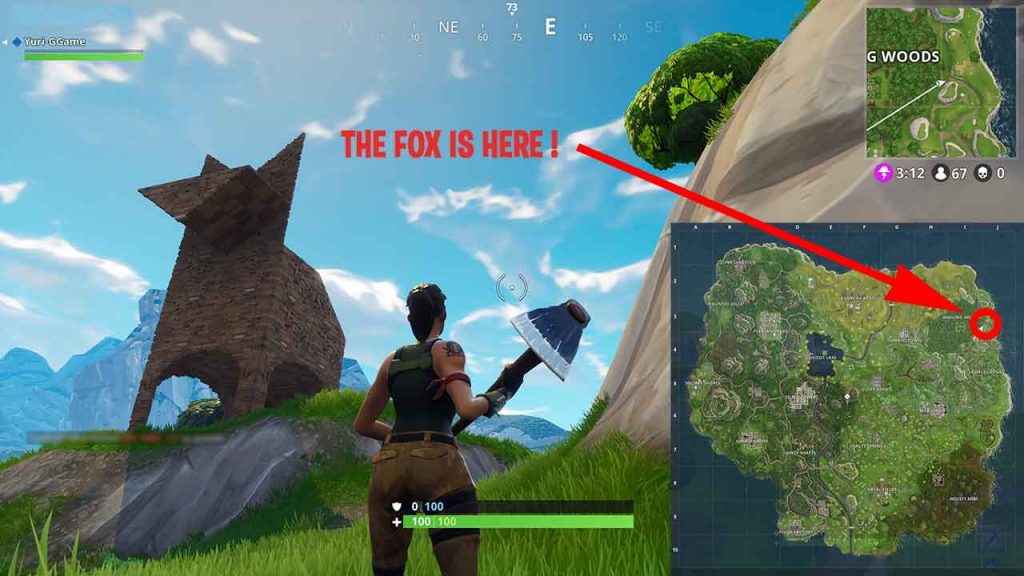 → Where to find the Crab in Fortnite Battle Royal :
Wooden giant crab can be found just south of Fortnite's MAP. Locate on the MAP the Moisty Mire area, the totem representing the crab is located just south of this spot on a hill.